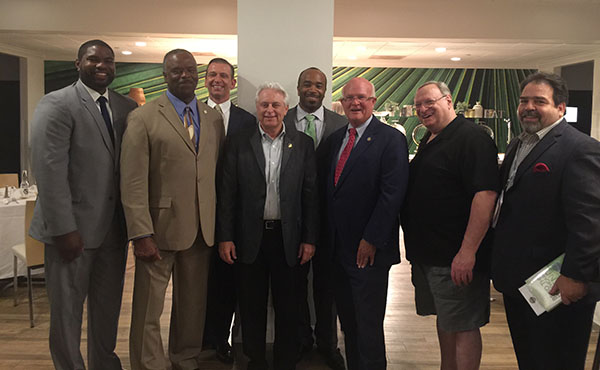 The Florida Association of Health Underwriters (FAHU) held its annual educational symposium at PGA National in Palm Beach Gardens.
State legislators attended the bipartisan legislative reception, where members got to meet legislators from around the state and discuss association goals.
"We appreciate the opportunity to get to know our legislators and to be able to work with them as industry experts to address the issues of importance to our members and Florida's healthcare consumers," FAHU President Steve Israel said.
One overriding theme that came through during the reception was how legislators are working together in a bipartisan manner to solve the needs of Florida's consumers.
Whether at the local, state and national level, the Association of Health Underwriters looks forward to working on bipartisan efforts to improve healthcare coverage systems and ensure access to high-quality, affordable healthcare.
For more information, visit www.fahu.org.