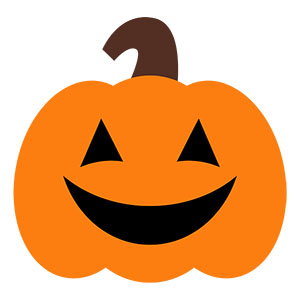 Things are about to get spooky in Wellington. The Wellington Fall Festival is set for Saturday, Oct. 21 from 3 to 10 p.m. at Village Park on Pierson Road, and the popular Trunk or Treat will take place the following weekend, on Saturday, Oct. 28 from 3 to 5 p.m. in the Wellington High School student parking lot.
Wellington's Fall Festival is going to be bigger and better than ever.
"This year, we listened to suggestions made by people who attended last year, and we've extended the time of the event. It will be from 3 to 10 p.m.," Community Programs Manager Michelle Garvey said. "We're encouraging the earlier time for the younger kids, so that way they can enjoy it, and hopefully it won't be so crowded, as it has been in years past."
Different attractions will be starting at different times. The bounce houses, face painting, petting zoo, pony rides and trick-or-treat doors open at 3 p.m. Pony rides will close at 6 p.m. The Haunted Hallways, for those 10 or older, will open at 5 p.m., an hour earlier than in the past, and stay open until 10 p.m.
New to this year's Fall Festival is laser tag, which will take place outside from 4 to 9 p.m. There will be two costume contests, at 4 and 7 p.m., as well as pumpkin pie eating contests for children and adults at 8 p.m. The layout will be similar to how Wellington does its Fourth of July event, with more activities taking place in the field areas of the park.
Many sponsors and vendors are joining in on the fun. The featured sponsor is the Joe DiMaggio Children's Hospital at Memorial; the costume contest sponsor is Wellington Urgent Care; the shuttle and bus sponsor is Wellington Regional Medical Center; the Haunted Hallways sponsor is Southern Septic; the petting zoo sponsor is Bright Horizons; the trick-or-treat doors sponsor is Promise Life Chapel; and the face painting sponsor is Christ Community Church.
Parking is free, but limited. Attendees are encouraged to utilize the free shuttle and bus service from 2:30 to 10 p.m.
"People can hop on the buses at the Mall at Wellington Green outside Nordstrom, or they can get on the 30-person shuttle at the polo grounds on 120th Avenue right across from Village Park," Garvey said.
Bracelets are available for presale at Village Park and the Wellington Community Center and are $7 for ages 3 to 17. Children 2 or younger get in free. Adults 18 or older will need $10 bracelets to participate in the hay ride, laser tag or Haunted Hallways. Tickets are $10 the day of the festival.
"We're very excited since we are changing it to fit the needs of our residents, offering more things, growing it each year, making it bigger and better," Garvey said. "We're super-excited that we have more sponsors than we ever have had in the past, and it's really bringing together the community through the vendors, through the sponsors and through the residents. It's going to be a great event."
Sponsorship opportunities and vendor spaces are no longer available. For future events, call Garvey at (561) 791-4082.
The following week, Trunk or Treat, put on by Wellington's Community Services Department in conjunction with the WHS DECA Club, will take place at the high school.
The free event allows children in the community to trick or treat in a fun, safe atmosphere at the high school parking lot. Vehicles are set up in tailgate fashion, and children go car to car trick-or-treating.
"I think it's special because it also gives the kids who maybe can't trick or treat around their neighborhood, or don't have somewhere else to go, the trick-or-treating Halloween experience. It's unique because you go to cars," WHS senior and DECA student Ashley Ferguson said.
Decorating the cars is a fun activity for the students, she said, and DECA is working to obtain more sponsors for the event.
Sponsors and businesses are invited to participate and decorate vehicles in unique, family-friendly Halloween decorations.
WHS senior and DECA student Paige Davis enjoys the feeling of community during Trunk or Treat.
"Trunk or Treat is special, especially because it's the whole community coming together to do something special not only for kids, but the teenagers around the community come for community service," she said. "We all dress in costumes and decorate our cars. It's just special."
The event is fun for the whole family, Davis added. Seeing children in costumes, along with friends, teachers and their children, along with others in the community, is a great experience for the teens, she said, noting that she even had the opportunity to meet with Mayor Anne Gerwig last year.
During Trunk or Treat, there will be food trucks, music, bounce houses and costume contests. This year, the costume contest has expanded to include best animal, along with best costume and best vehicle.
Trunk or Treat is made possible through Wellington's partnership with the WHS DECA program, the Palm Beach County Sheriff's Office, Palm Beach County Fire-Rescue and Texas Roadhouse.
To learn about opportunities for decorating your car and passing out candy, contact the WHS DECA Club at (561) 795-4919.