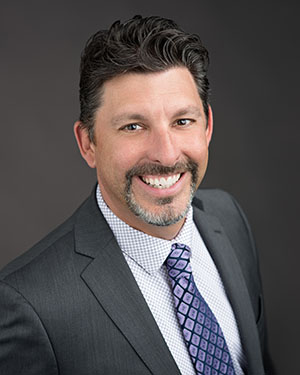 TooJay's, the West Palm Beach-based restaurant company with 27 locations throughout Florida, recently announced the appointment of 20-year restaurant and hospitality veteran Maxwell Piet as president and CEO. Piet succeeds current President and CEO Christopher Artinian, who will remain on the TooJay's board of directors.
Piet will provide strategic leadership, working with the board of directors and management team to establish long-range goals, expansion plans and policies for the restaurant company known around the state for its generous servings of homemade, New York deli favorites.
"Looking ahead, I see exciting opportunities to delight new generations of guests with TooJay's genuine New York deli tradition, which has timeless appeal," Piet said. "Today's guests crave the authenticity that TooJay's is known for. As we update our restaurants, open new locations, enhance our menu and utilize the technology our guests prefer, we will always stay true to our great culinary heritage. Great food and experiences are the heart and soul of the TooJay's brand."
Most recently, as senior vice president, Piet worked with the Meatball Shop in New York City managing operations, human resources, marketing and finance. He set the strategic vision for growth and alignment across the Meatball Shop brand, which surpassed year over year sales by more than 10 percent.
Previously, in his work as a consultant, Piet helped restaurant and retail owners through times of growth and challenge, ranging from a single pizza restaurant to large, multi-unit casual dining companies. His first general manager position at the age of 24 was with Darden Restaurants, after which he was recruited by Ruby Tuesday in 1997 and rose to vice president of operations, responsible for 225 restaurants worldwide.
Piet is active at the University of Tennessee, serving as the co-chair for the Retail, Tourism and Hospitality Management program and advisory board member for the university's Culinary Institute.
Founded in 1981, TooJay's has grown to 27 restaurants throughout Florida and currently serves guests in Palm Beach and Broward counties, the Treasure Coast, the west coast of Florida, the Orlando area, the Villages, the Space Coast and Polk County.
TooJay's received the 2016 Best of South Florida Award for Best Deli from the Sun-Sentinel, 2017 Dining Award for Best Deli from Orlando Magazine, two Foodie Awards for Best Deli and Best Take-Out from the Orlando Sentinel and is ranked eighth in the country for Family Dining by Consumer Reports.
For more information, visit www.toojays.com. You can also follow TooJay's at www.twitter.com/therealtoojays or visit the Facebook fan page, which has more than 86,000 fans, and become a fan at www.facebook.com/toojaysdeli.