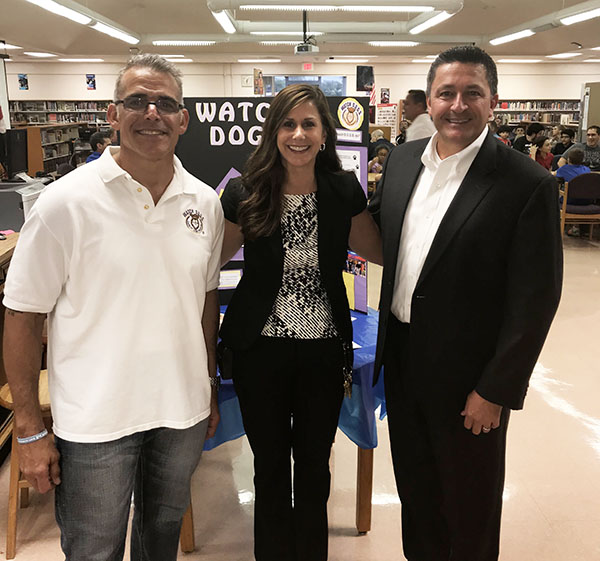 Wellington Landings Middle School is proud to announce that the Watch DOGS have arrived.
The Watch DOGS (Dads of Great Students) program is an innovative educational initiative focused on father involvement created by the National Center for Fathering. Watch DOGS are fathers, grandfathers, uncles and other father-figures who volunteer for at least one day each year.
The benefits of the program are many. Students gain positive male role models. Schools gain an extra set of eyes and ears. The presence of fathers or father figures provides an additional deterrent to bullying, enhances a sense of security in school, and encourages an environment conducive to learning.
Additionally, fathers get a glimpse of their students' everyday world and learn about the challenges and decisions today's youth are facing. Fathers also gain a greater awareness of the positive impact they can have on their students' lives in critical areas, including academic performance, self-esteem and social behavior.
The Watch DOGS program at Wellington Landings is overseen by a "Top Dog" volunteer, Omar Vega, who partners with the school administrators to coordinate scheduling and to identify opportunities for Watch DOGS to provide assistance at the school. The staff and students at Wellington Landings are excited to welcome the Watch DOGS on campus.