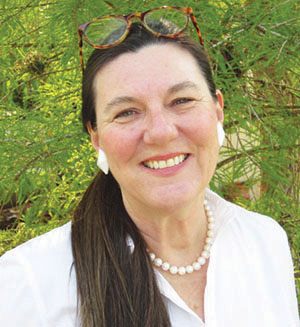 THE SONIC BOOMER
There's a scary movement afoot perpetrating the myth that Thanksgiving comes before Christmas.
I suppose, in actuality, this is true. But I also remember complaining to my husband when the children were small, "How come Mr. Claus gets the credit for all these toys when Mrs. Claus is the one who has been listening for clues, watching Saturday morning TV commercials, shopping for the best deal, standing in long lines, coughing up the money, wrapping everything…"
"Shhh!" he responded. "The children!"
The point is, listening for clues, watching commercials, shopping for the best deal, standing in lines, coughing up the money and wrapping everything takes a lot of time, even if you only have one child. Add in the multiples, and Christmas becomes a major time commitment.
Of course, Mrs. Claus is also expected to remember all family members on both sides of the family, decorate the house to TV standards and feed everyone.
I'm not complaining; I love it all. I'm just saying it takes time. I can't even imagine what mommies who work full-time do, except shop online at their desks while those of us who are trying to call them with important business matters listen to taped music while on hold. And, yes, I know daddies help out, and, in some cases, handle everything themselves. But if daddies mess up somewhere along the way, people are much more likely to say, "Well, after all, he's a guy." Whereas that time I remembered everything for Christmas dinner except the meat, well, people are still talking about that.
Older people are a little more forgiving. They remember their own foibles of Christmases past and cut us some slack. My dad even tried to preemptively turn down his presents.
"Kids," he told us. "There's nothing your mother and I need or want. Save your money or spend it on our grandchildren."
Then mom piped up shyly from the corner, "I want presents."
Good ol' mom, keeping Christmas alive for us all. I guess growing up with eight siblings and a huge pile of gifts underneath a fragrant tree had its impact — mostly when only about one-tenth of those gifts turned out to be for her.
In the past, mom has taken it easy on us — she requested things like puzzles and handkerchiefs and fancy soap, nothing too expensive or difficult to find. But this year, at age 89, she asked that each of her children draw her a picture. She thought this was a simple request.
"You're all so enormously talented and artistic and creative," she said. "I just want four little pictures to hang on my wall.
Well, now the race is on. Whose picture is going to be the best picture? Whose frame job is going to be most perfect? Who's going to miss the Dec. 25 deadline? Who's going to wrap their gift the prettiest? And, most importantly, after all is said and done, which picture will mom treasure the most? Oh, it's fun related to a bunch of overly competitive, Type A personalities. Thank goodness I have dad's gift all wrapped up.
Despite his protestations, it turns out he won't turn down a good bottle of gin.