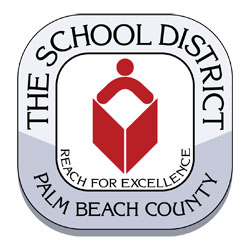 The Royal Palm Beach Education Advisory Board met Monday, Nov. 13 and heard a presentation by the Renaissance Charter School at Palms West, as well as a report by staff members from the School District of Palm Beach County's Career and Technical Education Department, which generated a lot of discussion.
Renaissance Palms West Principal Steve Epstein emphasized the commitment to public service at the school.
He showed a video presentation in which he, teachers and students narrated the numerous service projects that the school has engaged in this academic year so far. Thanking First Responders Day, the Penny Walk for Leukemia and the "takeover" of Applebee's for a Sunday morning breakfast to help raise money for hurricane relief were some of the service projects mentioned.
Epstein continually emphasized the service and leadership, as well as the academic components of the charter school's educational approach. "The school truly is service-oriented," he said.
Renaissance sets aside a couple of days every month to have the students focus on leadership through service. The students break out into smaller groups and brainstorm on what projects they can do.
One example was that the administration, faculty, students and parents helped to assemble and organize a temporary library be cause the school didn't have one. Another example is the school's annual food drive, which helped to gather more than 1,000 canned goods last year and is underway currently.
He also pointed out that in one year, the Renaissance Charter School at Palms West went from a C to an A on the State of Florida's school report card.
The response to the presentation from board members and Palm Beach County District 6 School Board Member Marcia Andrews was positive and congratulatory.
For information about the Renaissance Charter School at Palms West, located at 12031 Southern Blvd., call (561) 214-6782 or visit www.palmswestcharter.org.
Jim Politis and Anthony Asci, specialists with the school district's Career and Technical Education Department, gave a presentation on the state of career-oriented programs at village schools. Politis's area of specialty is STEM, industrial education and TV production, while Asci's area of expertise is business and technology.
Royal Palm Beach Elementary School currently has no programs, but Principal Tracy Gaugler informed the board they are about to add the elementary level's equivalent to International Baccalaureate, called Primary Years Programme.
"Both the PYP and IB are very expensive costs on a school's budget," she said. "Cost is a major factor on assessing adding a program. We feel PYP is an excellent way to add to the K through grade 12 continuum."
This sentiment was echoed by Royal Palm Beach High School Principal Jesus Armas, who has vigorously championed the new IB program at his school.
H.L. Johnson Elementary School offers the STEAM (science, technology, engineering, art and math) program, while Cypress Trails Elementary School features the STEM (science, technology, engineering and math) program.
Crestwood Middle School has a multimedia, music and communications program, as well as pre-engineering and pre-business/information technology programs.
Royal Palm Beach High School has programs in HVAC (heating, ventilation and air conditioning), global business, International Baccalaureate, pre-med, the Navy Junior Reserve Officer Training Corps (JROTC) and STEM.
"Royal Palm Beach High School also has a very good information technology [curriculum], but it is not a formally recognized program," Asci added.
In response to Board Member David Kendle's desire to add as many programs and academies at schools within the village as possible, Armas believes there is a point of oversaturation regarding special programs. "We are at that point of oversaturation," he said. "We need to strengthen the academy programs we already have, and be systematic about what programs to add in the future."
Armas also pointed out that specialized programs and academies create huge challenges for administrators when it comes to master scheduling, which is the schedule for the entire school building.
Both Politis and Asci supported the notion of oversaturation at an individual school, along with duplication of programs at too many schools in a concentrated area. They also noted that individual schools are in competition for corporate and university partnerships, equipment and monetary donations, so there is not a lot of information-sharing among schools.
The application deadlines for students to apply to academies and specialized programs within the School District of Palm Beach County are quickly approaching. For info., visit www.palmbeachschools.org/choiceprograms.
To learn more about the Career and Technical Education Department, visit www.palmbeachschools.org/careered.
Andrews emphasized the need of the public school districts' lobby in the state capital to persuade legislators to increase funding. She also added that the recently enacted sales surtax is helping with a lot of deferred maintenance at school buildings throughout the district.
Board Chair Kevin Abel announced the deadline and decision dates for the Education Advisory Board's scholarship recipients. The deadline for applications to be received by hand delivery or postmark is Friday, Feb. 16, 2018. The board will meet to select and then schedule interviews with the finalists on Saturday, April 21, 2018.