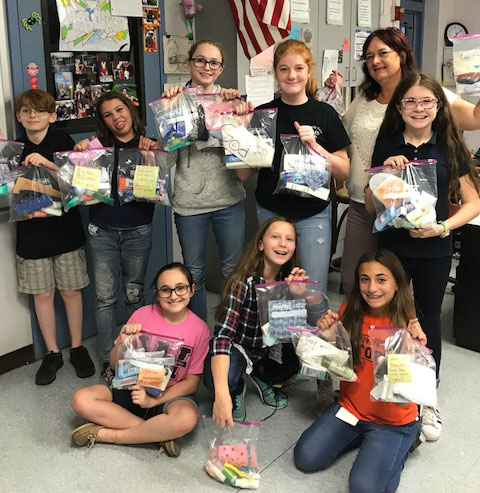 Students at Wellington Landings Middle School packed hygiene kits for the homeless during their First Priority meeting on Monday, Nov. 13. The students wanted to bring some joy and thanksgiving to the homeless, so they decided to collect hygiene products and make bags to be passed out.
The bags were passed out through CROS (Christians Reaching Out to Society) Ministries during Thanksgiving week. Once the kits were assembled, students then made cards of encouragement to put in each bag. They also took a moment to pray over each bag — praying that it blesses the recipient and helps them. The goal was to complete at least 50 kits. The group exceeded the goal due to all the donations from the student body.
The custodian of the school walked in while the students were praying and was extremely moved that the students were taking time out of their day to help others, Youth Director Samantha Scott said. The students hope to bring more joy to the community with other projects throughout the year.
For more information about First Priority Club, visit www.firstpriority.cc.