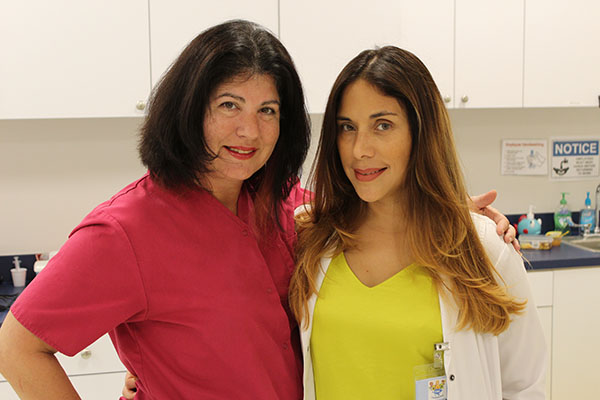 VIP Kidz, a brand-new daycare facility for children with special healthcare needs, is now open on Southern Blvd. in Loxahatchee Groves.
Susie Lage is the chief administrator for both VIP Kidz locations — the one here, and the one on Metrocentre Blvd. off 45th Street in West Palm Beach. She is a pediatric nurse with administrative skills from time in hospitals throughout South Florida.
"I'm now combining those two experiences to do something special for the kids," Lage said.
VIP Kids Loxahatchee is a Prescribed Pediatric Extended Care Center (PPEC) facility that welcomes children from birth to 21 years of age who need skilled nursing care for medical reasons. The location is open five days a week from 7 a.m. to 7 p.m.
VIP Kids also offers transportation for the kids to and from their home. Eric Rivera is the transportation manager and also an EMT. In addition to Rivera, there is always a nurse on board the van in order to deal with medical situations that may arise.
Many of the children need to be transported to the facility because their parents often don't have a vehicle, or particularly one that is modified for a special needs child.
Cost and money are huge issues for families who have a child with special needs. The medical expenses alone can seriously stress a middle-class family's budget. If the family is already struggling financially, then a special needs child will present parents with the dilemma of caring for their child or continuing to work.
The vast majority of the children at both facilities are receiving some kind of government assistance, typically Medicaid, to help cover the costs of a PPEC program, Lage said.
Thea Chimenti is a family resource specialist who works with families to help them find the money and equipment they need to provide the best quality of life for special needs children.
Chimenti helps families apply for the all-important Medicaid waiver that will cover the costs of a PPEC program like VIP Kidz. Chimenti knows exactly what these families are going through because she has two special needs children of her own.
Sometimes she is helping a parent find a job, a place to live, a special-needs modified vehicle or helping the family deal with the numerous financial challenges they face.
Stephanie Venditto is a certified teacher who helps in various capacities at VIP Kidz. She said the concept is a kid-friendly environment that provides a school-like feeling and setting.
"We combine the three aspects of skilled nursing, therapy and education for the children," Venditto explained.
VIP Kidz accepts children with genetic, respiratory, nervous system, gastrointestinal and metabolic disorders, as well as post-transplant patients, those with developmental delay, cerebral palsy, spina bifida/myelomeningocele, mental disabilities, visual impairment and hematologic disorders.
"At our core, we are a skilled nursing facility that has a holistic approach that really benefits the kids," Venditto said.
Many of the children spend 12 hours a day in the facility, while some arrive in the afternoon, after spending the school day elsewhere.
A large portion of the children who were attending the location in West Palm Beach were from the western communities, with some traveling the distance from Belle Glade, Venditto said.
With no facility like VIP Kidz in the area, families in Royal Palm Beach, Wellington, The Acreage and Loxahatchee Groves now have a place to provide care for their children all day.
Lage said a facility like VIP Kidz helps to unburden the caregiving parent and provide an experience to the child they wouldn't get with in-home care and treatment.
"The children come here and get healing and care that affects them physically, emotionally and spiritually. They get to hear the laughter of other children, colors they don't otherwise see, and they blossom in this environment," Lage said, adding that parents said their children have fewer hospitalizations while being cared for in a PPEC.
This is in contrast to a home healthcare nurse who provides for the medical needs of the child, but leaves the other aspects of treatment and therapy to the caregiving parent.
Laret Harvey is the director of nursing. She has worked with VIP Kidz for three years. She oversees the clinical medical care the children need. Much of what they do is educate the parents on the best way for them to provide care. "We want successful parents, so we help them do that," Harvey said.
The holistic approach is one that incorporates all aspects of the child's life. "Help the child, educate the parents, allow the child to reach their maximum potential," Lage said. "We want the child to reach the point that they don't need a PPEC."
VIP Kidz is located at 13475 Southern Blvd, Suite 150, in Loxahatchee Groves. For more information, call (561) 264-2722 or visit www.vipkidzcare.com.