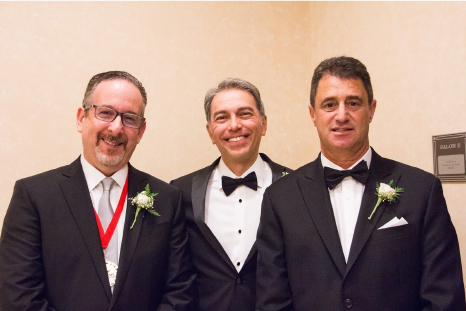 More than 300 guests attended the annual Palm Beach County Medical Society Holiday Gala and Festival of Trees and Lights.
PBCMS CEO Tenna Wiles announced that the more than $85,000 raised will help support the valued services offered by the Palm Beach County Medical Society, such as the Medical Reserve Corps, medical education programs and Project Access, which provides health care services for the low-income, uninsured residents of the county.
Highlights included a warm welcome by the mistress of ceremonies, Liz Quirantes of WPEC Channel 12 and a special performance of "The Waltz of the Flowers" by Ballet East.
The society honored the 2017 PBCMS President Dr. Shawn Baca and installed Dr. Brandon Luskin as the 2018 president. Dr. Mark A. Rubenstein was presented the Excellence in Medicine Award, and the President's Award was bestowed upon Dr. Stefan Pasternack.