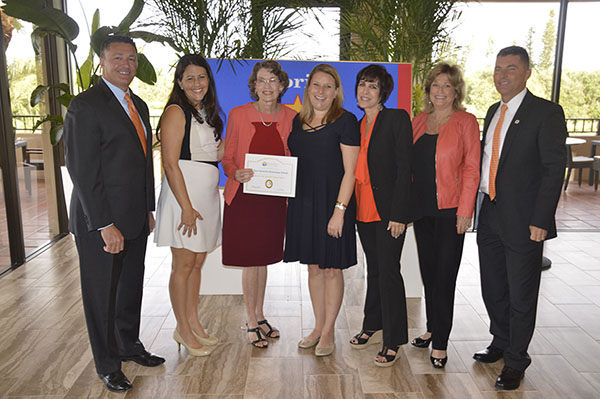 New Horizons Elementary School recently received Florida's Five Star School Award. The statewide award, originating from the Commissioner's Community Involvement Council, is presented annually to those schools that have shown evidence of exemplary community involvement.
New Horizons received the award in honor of the school's commitment to community involvement, business partnerships, volunteerism, philanthropy and educational events hosted for parents.
The award requires that documentation is provided showing that it has achieved 100 percent of the state's established criteria.
Jeneil Stevens, the school's Five Star Coordinator, recently passed away and was unable to attend the ceremony, but it is due to her hard work and tireless effort that New Horizons received the Five Star Award for the first time in many years. Her daughter, Julie Houston Trieste, attended the Five Star Award ceremony on her mother's behalf to receive the school's award.
New Horizons is committed to being a pillar of the community and is focused on continuing the efforts of Jeneil Stevens in furthering this tradition of excellence in community involvement.