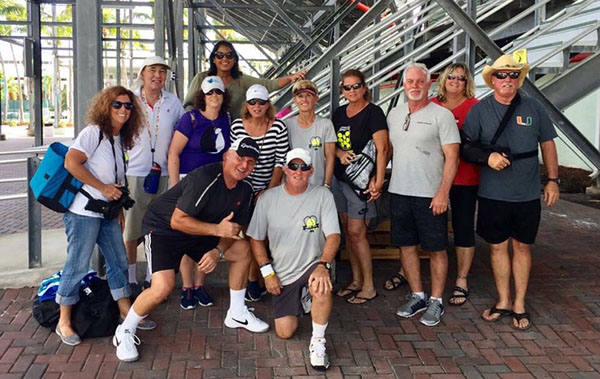 Royal Palm Recreation Center pickleball players Marco Kernac and Robby Robinson took silver in the Men's Doubles, age 50-99, 3.0 division at the 2017 Delray Beach Gamma Pickleball Classic held Nov. 17-19. There were more than 600 entrants from all over the world participating in the three-day event.
Other Royal Palm Beach recreation players participating in the tournament were Anne Kingston and Diane Bordino, women's doubles 3.0; Marco Kernac and Kim Lager, mixed doubles 3.0; Mike Adams and Anne Kingston, mixed doubles 3.0; and Robby and Kathy Robinson, mixed doubles 3.0.
The Royal Palm Recreation Center hosts open pickleball play in the gym Monday through Thursday from 9:30 a.m. to 1:30 p.m. All skill levels are welcome. All players are friendly yet competitive. In fact, almost every regular player came down to Delray Beach to cheer for their fellow players.