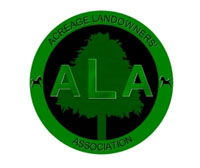 A community event is being organized by the Acreage Landowners' Association for local businesses and vendors to showcase their products and services.
"It's a business-to-business, business-to-consumer event that we're having," ALA President Tim Sayre told the Town-Crier on Tuesday.
The event is set for Saturday, Jan. 27 from 11 a.m. to 3 p.m. at Acreage Community Park (6701 140th Avenue North).
"We have more than 25 businesses signed up so far," Sayre said. "Some of them will be selling stuff. One of them has produce, some have clothing, some have jewelry. Others are businesses like glass replacement, insurance and different stuff like that."
Any kind of business that's local to The Acreage community is welcome to sign up, although exceptions will be made for outside vendors offering something that no local business does.
"I do have one that's coming from outside… that offers something that nobody else offers," Sayre said. "If it's a business that offers something these people need, and no one else shows up, then let them provide it."
The event will be free to those attending, and there is no charge to vendors. "There is no charge to anybody for anything, other than if you buy something from a vendor," he said. "We'll have a food truck there, hopefully two."
A local DJ will be on hand to play music.
"We're hoping to have a really good turnout," Sayre said. "We're going to have a kids' zone. So far, we have a bounce house. We're going to try to have a train ride, and we're asking permission to have a petting zoo and pony rides, but I haven't got permission on that yet."
A sign-up form is available at www.acreagelandowners.com.
Vendors who had signed up as of Tuesday include: Homestead Essentials, Amber – Realtor & Just Finishin' Painting, Restoration 1 Water Damage Experts, Sonja Ahrens – Mary Kay Independent Consultant, Lucy's Crafts & Treasures, Home Loan Experts, BnBFarmsFL, Paradise Exteriors, Stay Gorgeous Boutique, Perfectly Posh, Clever Container, Roberts Tree Works, Barky Pines Animal Rescue Sanctuary, My Sci Fly Educational Services, Sunflower Dreams Photography, Joys Bounce N Party Bounce House, Lizard Lick Pressure Cleaning, My Amelia James Women's Clothing, Harmon Events, S&L Rustic Signs & Home Décor, Herbalife Nutrition, Nicole's $5 Bling, Horses That Help, Strings & Things Jewelry, Charming Chace Personalized Jewelry and Auto Glass Perfections.
The next ALA meeting will be held Tuesday, Jan. 9 at the Indian Trail Improvement District offices. A meet-and-greet with refreshments is at 6:30 p.m., and the meeting begins at 7 p.m.