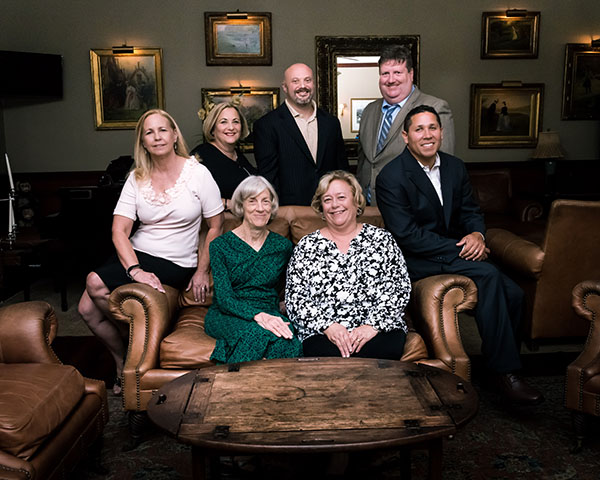 The Connections Education Center of the Palm Beaches, a nonprofit Palm Beach County charter school that serves children with autism, will host a grand party to honor its patrons and to recognize an anonymous donor for the gift of a new building, and to ask the community to help get it ready for its unique population of students and families.
The event, "Raise the Roof," is set for 6 p.m. on Saturday, Feb. 3 at the National Croquet Center (700 Florida Mango Road, West Palm Beach). Tickets are $200 per person and will directly support the school's mission to help all children with autism spectrum disorder achieve their potential. Serving as event chairs are Michelle Wolke, of Boynton Beach and Orlando Ortiz of Royal Palm Beach. Honorary chairs are Tricia Borsch of Tequesta and Elinor Beidler Siklossy of Palm Beach.
A highlight of the evening program will honor generous contributions to the school by four special community members. Slated to receive awards are Jess Santamaria (Connections Champion of Children Award), John Glidden (Founder's Award), James and Anne Louise D'Loughy (Outstanding Philanthropist Award) and Marco Alfieri (Young Ambassador Award).
"It is with our sincerest gratitude for our donors and the extended community that we are able to embark on this rewarding journey to grow in our offerings and space, to fill a much-needed gap in Palm Beach County of nurturing and fostering the development and success of students with autism spectrum disorder," said Debra A. Johnson, executive director and principal.
The school holds a healthy, ongoing waitlist for parents eager to join the school's state-of-the-art techniques and warm, family-centered, supportive environment. In addition to its elementary, middle and high school-aged curriculum, Connections Education Center of the Palm Beaches offers a nurturing, stimulating aftercare program; an exclusive water safety aquatics program; and an internship-to-work program armed with strong community business partners opening doors to help prepare its young adult students with real-world experiences after graduation.
"Raise the Roof" promises guests an evening filled with excitement, fun and festivity with dinner, dancing and silent and live auctions. Hosting the night as event emcee is Michael Williams of WPTV NewsChannel 5. Live music by Memory Lane, Motown's Finest will entertain and invite attendees to the dance floor.
"Raise the Roof" Committee Members include: Michelle Wolke, Orlando Ortiz, Elinor Siklossy, Tricia Borsch, Ken Kretchman, Carol Kaufman, Shari Perlowitz, Jennifer Matterazzo, Sharee Biafore, Renee Villano and Taylor Materio.
For tickets to "Raise the Roof," event sponsorship opportunities and information, visit http://connectedpb.com/Raise-the-Roof-Event.html or call Charleen at (561) 328-6044.
To learn more about the Connections Education Center of the Palm Beaches, visit www.connectedpb.com. For a tour, visit the Connections Education Center at 1310 Old Congress Avenue, Suite 100, in West Palm Beach.