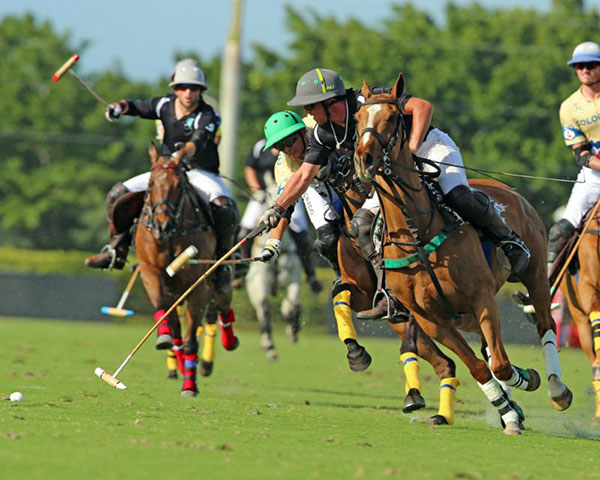 The Ylvisaker Cup, the third tournament of the 20-goal season at International Polo Club Palm Beach, continued last weekend with four matches, highlighting the best of high-goal polo.
The featured Sunday game saw Colorado claim its second victory in the competition, defeating Prestige Worldwide 12-8.
The first half of the game was even, but Colorado managed to gain a slight advantage. The match saw impressive play from Diego Cavanagh. The Argentine was quick in attack and a key playmaker for his team.
The score at halftime was 5-4 in favor of Rob Jornayvaz's Colorado, but after a great fourth chukker, Prestige Worldwide managed to tie the game 7-7.
Things slowly started to shift in the fifth chukker, as three goals from Cavanagh and one from youngster Santino Magrini gave Colorado a comfortable 11-7 lead. The four-goal margin proved fatal for Prestige Worldwide.
The final chukker saw each team score one goal each, ultimately solidifying Colorado's victory. The team looked in good form with great skill, as competition heads into the latter half of the winter polo season.
"It was a very difficult match, which we were lucky enough to win. [Adolfo] Cambiaso was supporting us quite a bit from the pony lines. Diego [Cavanagh] is a great player and captain, and that was shown on the field," Colorado 7-goaler Juan Britos said. "We had our strategies and tactics, and luckily they worked out well enough to win. I think the key was our consistency, when we carried on trying even when things seemed like they weren't working out. We are very happy to have won."
Britos was named MVP, while Quiniela, played by Cavanagh, was named Best Playing Pony.
For more information about the International Polo Club Palm Beach, visit www.internationalpoloclub.com.