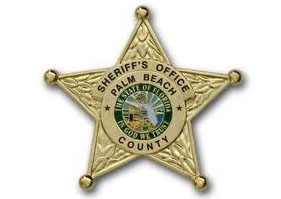 At Wellington's Public Safety Committee meeting on Wednesday, Jan. 24, Palm Beach County Sheriff's Deputy Scott Poritz gave a presentation on the PBSO's Citizen Observer Patrol (COP) Program.
The presentation included the history of the program and how someone can become a COP volunteer in Wellington, along with the certifications potential volunteers must take to become involved.
The meeting also included a number of representatives from Neighborhood Watch programs in Wellington.
Poritz's goal was to put the word out that the PBSO needs more COP volunteers. He went over key points on what COP volunteers do, particularly when it comes to the Wellington area.
Nine COP members from Unit 1 attended the meeting in support of the program, as Poritz explained the responsibilities of the volunteers and how they contribute to the community.
"What they do is truly a great benefit to the citizens of Wellington," Poritz said. "They are all volunteers and give a great service to the community."
Honoring their years of dedication and service to the community, Poritz saluted the nine COP volunteers in attendance. "You are looking at royalty here," he said. "Some units thrive and some units fold. This unit, Unit 1, has been going 25 years strong. I cannot say enough good things about the individual people I have met through the years, their backgrounds and what they are able to bring. It truly makes my job enjoyable being a representative and a voice for them… Please take the time to thank them when you see them on patrol."
The PBSO established the program in 1989. It has grown to more than 1,900 citizens serving Palm Beach County.
"They act as the eyes and ears for the police. They do not engage. They are there to observe and report," Poritz said. "The Citizen Observer Patrol is a volunteer unit. The program is comprised of more than 80 individual COP units from different neighborhoods."
The program includes the Volunteer Emergency Response Team (VERT), Bicycle Patrol, Parking Enforcement Specialists, Honor Guard, Special Events, Parks Patrol, Crime Prevention Unit, Rovers, Traffic Monitoring Unit, Marine Unit, Dispatchers, Mounted Unit, Airport Unit, Administrative Volunteers and Media Unit.
VERT was one of Poritz's examples of great service.
"What they do is they are called when there is an incident when roads need to be closed down for a prolonged time," he explained. "They come out and give us some relief and allow us to go out and handle more calls for service or other things that are going on in the village or in the county. They come out and block roads; they handle the intersections to make sure traffic doesn't come through."
Secretarial work at the PBSO is another great volunteer service. "We have a wide range of people who come into our offices to help out with secretarial services, to even research certain cases and actually work with our detective bureau," Poritz explained.
The COP volunteers have many different functions.
"They have their uniforms, they have their radios and they know how to contact dispatch," he said. "They know how to be our eyes and ears in the community. If they are citizens, they will call 911. If they are on patrol, they will use their radios as transmissions for the back-and-forth."
Wellington has two home units, Unit 1, the first one created by the PBSO, and Unit 95, serving the community of Buena Vida, started about 10 years ago. Each unit has a hierarchy, just like a police force: commander, sergeants, lieutenants, captains and majors, all the way up to colonels.
"Many of the COPs are certified to write parking citations," Poritz said. "They go through a two-day course where they get certified to write parking tickets. Those in Wellington have to go through a little bit more training. Wellington has its own enforcement books… We strictly have them writing handicap tickets. From May 1, 2015 through April 30, 2017, the COPs gave out 320 citations of handicap tickets within Wellington. They can give warnings or they can give fines. They are trained to be fair."
The Traffic Monitoring Unit includes COP volunteers who monitor Wellington's speed signs. They are trained to do the monitoring and the data collecting, and they place the speed signs on the roads where they need to be.
"Recently, the Village of Wellington received a speed trailer through a grant," Poritz said. "When we get a complaint of high speeds, I can give a task to the COPs, and they can set up the speed trailer. We then see if there is a problem in that area with the data that has already been recorded, or see if there was just a problem with perception, and then we can go through the numbers to see the true speed of the motorists."
Some COP volunteers are certified in radar use. "Sometimes we will send them out there to specially target an area, and then they are able to gather the data and get back to us to let us know where the problems may be," he explained.
Nine-year COP Unit 1 Commander Barry Lieberman invited other residents to join the program.
"If you feel you have four hours a week to dedicate to the COP program, please put in an application to become a part of the PBSO family," he said. "The training to become a part of the COP includes going to the headquarters on Vista Road, off Okeechobee and Jog. There is a regimen of about four or five training sessions, and they cover everything. The training goes on about a month or so."
Poritz concluded his presentation with a call to action.
"We hope you will consider being a part of our award-winning organization," he said. "You can utilize your own life skills and learn some new ones while feeling the pride of being a part of the PBSO family. Volunteering not only fosters a great feeling of accomplishment but helps your community become a safer place."
COP volunteers are asked to donate 175 hours a year. COP uniforms are white, whereas the PBSO uniforms are green. Shifts usually run from 8 a.m. to noon or noon to 4 p.m. For more information on volunteer opportunities with the COP, call to make an appointment at (561) 433-2003 or stop by 2300 N. Jog Road in West Palm Beach from Monday through Friday between 9 a.m. and noon or 1 p.m. and 4 p.m. Potential volunteers can also inquire via e-mail at volunteer@pbso.org.