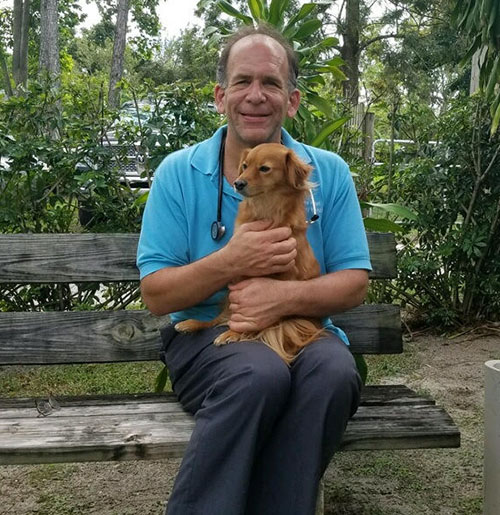 Furry Friends Adoption, Clinic and Ranch recently announced that veterinarian Dr. Michael Dym, who specializes in homeopathy for small animals, as the newest addition to its clinic.
With more than 26 years of veterinary experience, Dym brings his unique, holistic orientation and natural treatments and nonconventional treatments as a complement to the top-notch, expert team of veterinarians on staff at Furry Friends' facility, located 401 Maplewood Drive in Jupiter.
Dym is one of just 250 veterinarians in the U.S. trained in classical veterinary homeopathy by Dr. Richard Pitcairn.
"Homeopathy offers a viable alternative in truly curing pets and making their bodies healthier," said Dym, a resident of Royal Palm Beach. "As a licensed veterinarian, I also understand the conventional medical model and use it when appropriate."
Dym's homeopathic orientation of treatment includes vaccine alternatives, and nutritional and dietary therapies. He often prescribes natural methods before using strong, conventional drugs when treating and caring for animals. "We are so excited to have Dr. Dym join our professional veterinary team," said Patricia Deshong, president of Furry Friends Adoption, Clinic and Ranch. "He is truly dedicated to enhancing the overall health and well-being of pets."
Dym is an active member of the Academy of Veterinary Homeopathy and the American Holistic Veterinary Medical Association. He is a Presidential Scholar graduate of Cornell University, earning his bachelor's degree in animal science in 1986.
His veterinary degree came from the prestigious University of Pennsylvania, where he was a top graduate in his class.
Dym is seeing patients at Furry Friends on Mondays, Wednesdays and Fridays from 8 a.m. to 5 p.m. To schedule an appointment, call (561) 747-5311, ext. 1. For more info., visit www.furryfriendsadoption.org.