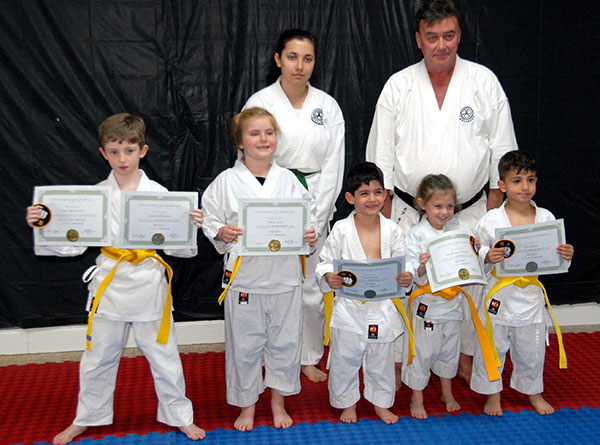 Genbu-Kai Karate recently tested and promoted five Karate Kids, formerly known as Ninjas, to their next level belts. All are from the Wellington, Royal Palm Beach and Lake Worth areas.
The 16-month Ninja program is specifically designed for preschool children ages 4 to 6.
Emphasis is placed on improving fine and gross motor skills, while teaching eight life skills: focus, teamwork, control, balance, memory, discipline, fitness and coordination.
Students learn how to set and achieve goals while practicing twice a week and advancing through their nine required rank levels.
The program is a preparatory program for the junior karate program.
For more information about classes, call (561) 804-1002 or visit www.genbukaiflorida.com.