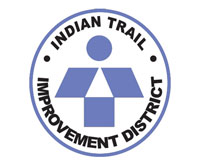 The Indian Trail Improvement District Board of Supervisors hired Michael Brillhart as their new district manager Wednesday, subject to references, background checks and salary negotiation.
Brillhart, who lives in Vero Beach and has history as a planner for various municipalities and special districts, was the last remaining candidate in the field after the other candidate, former Wellington Village Engineer Bill Riebe, took another position.
At the request of some supervisors, the board was also considering Director of Operations & Maintenance Rob Robinson, who has been serving as acting manager, for the permanent position.
Ultimately, however, the board selected Brillhart after talking with Supervisor Jennifer Hager, who was not at the previous meeting, and was attending the reconvened meeting by telephone.
Human relations attorney Lara Donlon said the board had the option of selecting from the pool of existing candidates, and since last week, one of those candidates, Riebe, had taken another job, leaving only Brillhart. If the board was not satisfied, it could reject the candidate pool and begin another search, or look toward the acting manager.
Supervisor Gary Dunkley said he favored Brillhart and felt Robinson lacked the experience as manager.
"I recommend that we take the last one standing, because not only was he consistent, but he's more than qualified," Dunkley said. "He has experience and education."
Supervisor Ralph Bair agreed with Dunkley.
"He has the education and everything that we need for guidance for a while to come," Bair said. "I think that's the best course of action."
Supervisor Carol Jacobs also agreed to Brillhart as her choice.
"When he interviewed at the last meeting, he was my choice. I think he has the education, and he has worked many years in government. I think that is our best bet right now with a lot of new people on staff," Jacobs said. "Right now, we are falling behind, and I want to get back on track. He is highly qualified. I think the HR attorney needs to do her process where she checks up his references and salary range."
Hager asked whether anyone had reconsidered Robinson for the position. Argue said the board had to first consider the candidate pool, pointing out that Robinson withdrew his original application. The board had the option of rejecting the candidate pool before it considered Robinson.
Hager said she would be ready to make a motion to appoint Robinson if the board rejected the candidate pool, and made a motion to reject the candidate pool, which failed 3-2 with Jacobs, Bair and Dunkley opposed.
Jacobs pointed out that Robinson is good at his present position as operations and maintenance director.
"He will still be there for guidance," she said. "I think at the top, we need to start hiring people qualified to run a district this size. I think Rob needs a few years of education, and I think he knows that."
Argue pointed out that Robinson lives in the district, has the hands-on experience to run it and works hard without complaint, all while doing two jobs.
Bair said that he thought the district needs someone with more governmental experience. Dunkley pointed out that Robinson had originally withdrawn his application for the job.
Dunkley made a motion to select Brillhart as manager, subject to reference checks, background screening and a salary agreement.
The motion carried 4-1 with Hager dissenting.