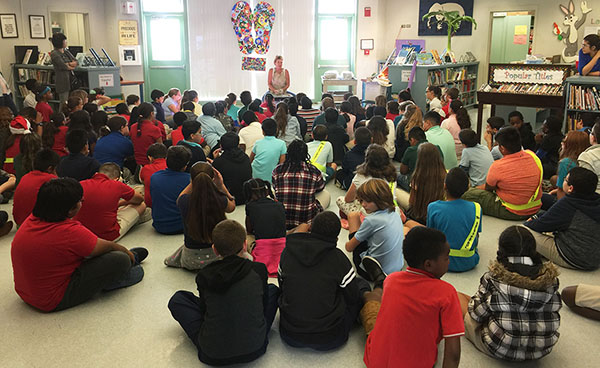 New Horizons Elementary School students got the opportunity of a lifetime when they were able to learn about many different careers at the school's annual Career Day event.
The event consisted of stations set up around the school hosting different careers in both the private and public sector. Students were able to meet and speak to police officers and officers in more specialized areas of law enforcement, such as the SWAT and K-9 units. Students also had the opportunity to speak to small business owners running local businesses, as well as fire fighters and paramedics.
The school would like to thank the many community members, local business owners and first responders for their support, and all of the parent volunteers who also supported the event.