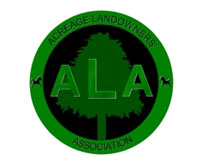 Indian Trail Improvement District President Betty Argue advised members of the Acreage Landowners' Association on Tuesday of several issues affecting the community, including the possible widening of 60th Street North, and a proposal that could allow a 7-Eleven store at Orange Blvd. and Seminole Pratt Whitney Road.
The 7-Eleven proposal requires a land use change for major intersections deemed to be failing. It is scheduled to go before the Palm Beach County Planning Commission on Friday, March 9. County staff has recommended denial.
Argue gave the presentation on 60th Street North to the ALA in lieu of county staff, who had been invited. She advised the residents attending that a public hearing is scheduled for Monday, March 12 at the Acreage branch library.
"There may be a lot more people in the community who are interested, but they don't think there will be more than 150 people at the meeting," she said.
Argue explained that the county is proposing to widen the right of way from 80 to 100 feet, which will require taking of some residents' property for the easement.
"The important thing on 60th Street is there is some stuff that's happening," she said. "It will be going to the Board of County Commissioners for initiation in May. Right now, there will be a workshop with the board that's tentatively set, but we haven't confirmed it yet."
That meeting is expected to be early April.
"Then, on April 10, they have a tentative date to hold a public meeting where, basically, they're going to tell you what they're doing," Argue said.
She said the public meeting will be the county's introduction of its plans before they are presented to the Board of County Commissioners in May.
"It starts the process," Argue said. "At that point, that's when the board says, 'Start working on this.' They still haven't approved it. They've just approved them to move forward on the details."
The current county plan is to work on three lanes, using eminent domain to obtain portions of the additional 20 feet they will need.
"My concern is that every time I drive that section, in particular, the more west you get, the frontage on those lots is not very deep," Argue said. "If you take an additional 20 feet… next thing you know, you've got a potential highway right up to your house."
Other concerns include the reduction in lot size for those affected properties and its effect on taxation by the county and the district, and the effect on residents' use of their property.
"I really think this is happening," Argue said. "Whether we like it or not, we're not going to be able to stop them. What we can influence is how they deal with the residents that exist there right now and protect the rest of the residents of the community."
She urged ALA members to participate and weigh in with other residents, do research and figure out what is best for them.
"Personally, I would hate to wake up and have a highway in front of my house," she said. "It's happening, and it's going to start with a two-lane, very busy road. That road is going to be in the middle of our community. It's going to take traffic off of Southern, Okeechobee and Northlake, and it's going to go straight to State Road 7."
She said the City of West Palm Beach, which owns the M-1 Canal running along 60th Street, is requiring a berm and landscaping between the road and the canal.
"They'll build the berm for the City of West Palm Beach, but forget about us," Argue said.
She urged residents along 60th Street to get an appraisal done for their property if they haven't already.
As for the proposed text amendment that would allow a 7-Eleven at the corner of Orange and Seminole Pratt, Argue and other ITID officials met with 7-Eleven representatives and told them that using the justification that the intersection has a designation of a "constrained roadway at a lower level of service" (CRALLS) did not make sense.
"A CRALLS intersection is basically an intersection that is failing already due to the traffic," she said. "Anybody who knows that corner knows that Orange does not go straight through. It's separated and, in fact, the district has opposed to the alignment of Orange, because east of Seminole Pratt is a county road. Everything west is an Indian Trail road. If we align that road, that becomes another straight-through road to the west, which we have no control over."
Argue pointed out the potential ramifications of a convenience store at the end of a street with private residences.
"If you have the opportunity to hear 7-Eleven's pitch, they're rebranding, and I like what they're saying, but it doesn't fit there," she said. "We explained our concerns that we're on wells, we're on septic. Now you've got a gas station a half an acre away from a well."
She said that ITID officials told 7-Eleven representatives that there are locations in The Acreage that are appropriate, but not there.
"There is commercial low that has been approved at the corner of Seminole Pratt and Southern, there's another application to do the one on the other corner, the northeast corner of Seminole Pratt and Southern. Even the corner of Northlake and Seminole Pratt might be a more appropriate location, but not in the center of our community," Argue explained. "One thing that we don't want to have happen is a text amendment that would open up the possibility for this to happen wherever they deem to be a major intersection."