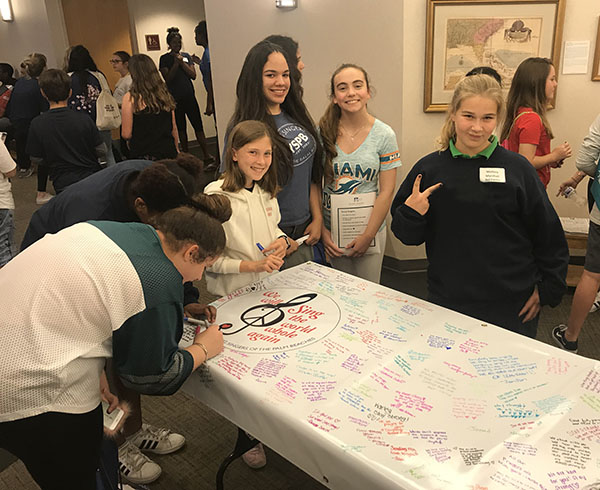 At a recent rehearsal for Young Singers of the Palm Beaches, middle school and high school aged choir members signed and decorated a custom banner for the students of Marjory Stoneman Douglas High School.
The Bel Canto, Encore, Lyric, Men and Cantate choirs decorated the banner with messages of hope, support and love.
The banner had custom art created by Young Singers' graphic artist Pauline Zaros, and VSP Marketing donated the banner.
Young Singers' staff members were on hand to discuss recent events, and Choral Director Erica Barnes led the choir in song as they recorded a message of hope through the song "We Will Sing The World Whole Again."
The banner and the video were then sent to the students at Marjory Stoneman Douglas High School in Parkland.