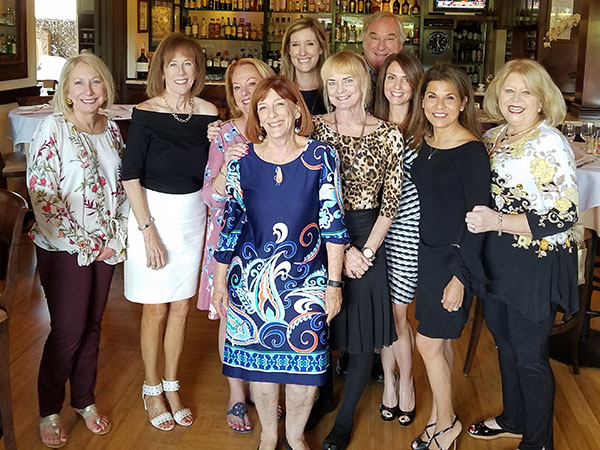 On Feb. 1, committee members of the Grandma's Place third annual luncheon gathered at Café Sapori to celebrate their success. The luncheon was hosted by Luncheon Chair Joan O'Connell, and members in attendance included Manda Galin, Patti Hadden, Roxanne Jacobs, Beverlee Miller Raymond, Toni O'Brien, Dina Rubio, Donna Scully, Valerie Seifert and George Swan.
They toasted to netting almost $58,000, then enjoyed lunch before getting back to work planning the details for the fourth annual luncheon, which will be held on Tuesday, Nov. 27 at the Beach Club.
Proceeds of the luncheon support the mission of Grandma's Place, based in Royal Palm Beach, to provide shelter and loving care to children who have suffered abuse or neglect and have been removed from their homes; and to provide supports to parents/caregivers of children with special needs to maximize each child's safety and success.
For more information, call Roxanne Jacobs at (561) 753-2226.