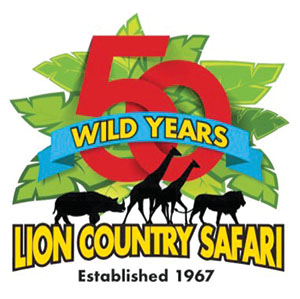 Lion Country Safari earned its reaccreditation from the Zoological Association of America on March 1 after first becoming a member in 2012.
The park is accredited by both the ZAA and the Association of Zoos & Aquariums and is held to the highest standards of animal care, conservation and education.
ZAA accreditation is a multi-phase process that establishes an extremely high bar with respect to professional standards and best management practices.
The accreditation process may take up to one year to complete, with reaccreditation required every five years. ZAA-accredited zoos are required to go through an in-depth application and review process, which includes on-site inspections by a team of experts from around the country.
Animal care and husbandry, vet care, nutrition, enrichment, security and safety, facility aesthetics and maintenance, record keeping, and a thorough review of policies, procedures and protocols are reviewed during the accreditation process.
As a result, ZAA-accredited members are among the finest facilities in the United States, with a safety record that is the best of any of the major zoological trade associations.
For more info., visit www.zaa.org/accreditation.
Lion Country Safari is the only drive-through safari in South Florida. Guests can see more than 1,000 animals on 320 acres. The park is home to the largest herd of zebras in the country. For more information, call (561) 793-1084 or visit www.lioncountrysafari.com.