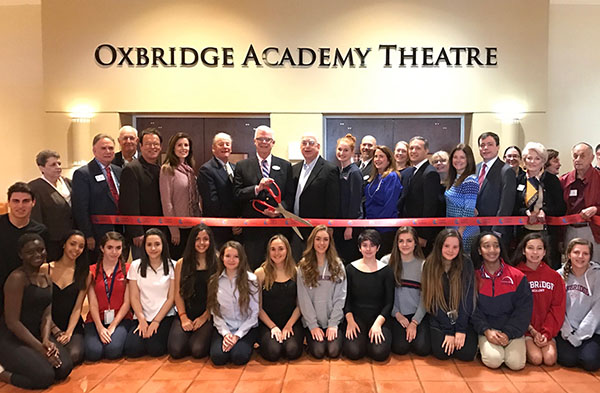 The Oxbridge Academy recently revealed its renovated theater at a ribbon-cutting ceremony attended by members of the Chamber of Commerce of the Palm Beaches.
The theatre underwent a $100,000 renovation project that provided enhanced stage and auditorium lighting and replaced the entire sound system. Additionally, new wooden doors and seating were added to improve the aesthetics of the space.
The renovation project was made possible thanks to a generous donation by Oxbridge Academy Board Member Kenneth Kahn and from proceeds raised through the school's Celebration Weekend fundraising events last year.
Prior to the ribbon cutting, Oxbridge students presented a sampling of dance, theatre, vocal and instrumental music performances, just a taste of the many performing arts offerings that will grace the new stage this school year and beyond.
Head of School John Klemme thanked the Kahn family for their donation and welcomed Joe Chase and others from the chamber who joined in the ribbon cutting ceremony.