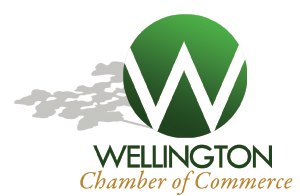 By Erin Davisson
The Wellington Chamber of Commerce will present its 15th annual Flavors Wellington Food & Wine Festival on Friday, April 13 from 6:30 to 9:30 p.m. at the Palm Beach International Equestrian Center.
The reserved-ticket-only festival is expected to draw a sellout crowd to taste savory selections from a wide variety of food and beverage vendors, while strolling among boutique shopping venues, and grooving and dancing to a multi-media music and light show.
"We're trying to help these restaurants and their catering services keep busy during off-season when the business is slow," said Wellington Chamber of Commerce Executive Director Michela Green, who is very excited about this year's event.
Currently, there are 27 vendors registered for the festival, and that number is growing. There are still some availabilities, but space is limited.
Flavors features food and beverages from country club menus and local restaurant favorites to tasty wines and popular hand-crafted cocktails. Festival-goers will get to try foods from a wide array of cuisines featuring signature dishes from many local restaurants.
Green said that aside from fine dining, beautiful clothing and delightful specialty items are available for browsing. CJR Fine Arts will be displaying works of art to the public during Flavors. Visitors can purchase their favorite from among the fine paintings and frames.
The band Stereotomy will be on hand to perform a live show that includes 1980s music complete with a laser light show. Green said that the group features vocals, bass, guitar, keyboards, a rocking sound system and a liquid sky laser presentation that will be on display during the show.
"I'm looking forward [to] the people visiting to unwind and relax," said Green, who hopes visitors feel free to dance, sing along and rock out.
Flavors is also a food competition with judges lending their experience and palates to the contest proceedings. Celebrity Chef Clay Carnes will be among them.
Carnes is one of South Florida's top chefs, featured at his own Andean-American restaurant Cholo Soy Cocina. In his kitchen, Carnes presents an authentic experience that delights customers.
Green said that it is an honor to have a celebrity chef in this year's contest joining the other notable judges.
These include Wellington Chamber of Commerce President Roxanne Stein, Wellington Mayor Anne Gerwig, Sophia Eccleston from sponsor FPL, Daniel Lustig of Pike & Lustig LLP, Chef Don Kruse from the International Polo Palm Beach and Chef Warren "Butch" Lee from the Palm Beach International Equestrian Center.
Green advised all those interested in attending this year's Flavors Wellington Food & Wine Festival to get their tickets in advance, as they are not available at the door.
"It makes us sad that we have to turn away people without a ticket," she said.
To purchase tickets, visit www.wellingtonchamber.com, click events, click on Flavors 2018, and order your tickets there.
For more information, call (561) 792-6525.