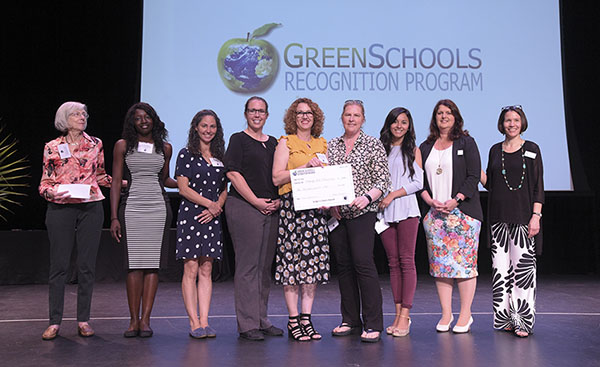 Audubon Everglades recently awarded its $500 "Habitat Improvement" Judge's Choice Award to Elbridge Gale Elementary School in Wellington.
Already rated exceptionally high in academic achievement of their pre-K through fifth-grade students, Elbridge Gale has been recognized as a Certified National Wildlife Habitat, dedicated to teaching and promoting environmental conservation and sustainability. Student projects included designing and painting six bird houses, protecting bird nesting habitat, improving butterfly gardens, and planning and implementing numerous other habitat improvements. This reflects Audubon Everglades' mission: "Educating and inspiring people to conserve wildlife, especially birds, and the environment that supports them."
With the awarded funds, the Elbridge Gale students hope to enhance and add bird nesting boxes and do a grounds survey to improve their habitat for migratory bird and year-round feathered friends.
Susan Snyder, longtime education administrator in Palm Beach County, presented the award. She has continued after her retirement to champion educational outreach and enrichment now as a board member of Audubon Everglades. She was deeply committed from the beginning to the Green Schools Recognition Program, which is an initiative of Florida Atlantic University's Pine Jog Environmental Education Center, in collaboration with the school districts of Palm Beach and Martin counties, and coordinated by Lauren Butcher. From 21 schools initially, now on the 10th year, the Green Schools program covers 122 schools.
Podium decoration included native plants from Audubon Everglades member Kat Rahla's own yard: Salvia Coccinea, which feed painted buntings and hummingbirds, and Tickseed Coreopsis Leavenworthii, which feed pollinators like native honey bees.