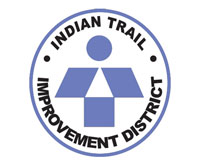 GL Homes has reinstated its original petition to Palm Beach County to rezone its 4,871-acre Indian Trails Grove residential planned unit development after meeting with south county resistance to relocate a substantial portion of its development to the agricultural reserve, where GL Homes also owns property.
The developer will present its original plan once again at the Indian Trail Improvement District Board of Supervisors meeting on Wednesday, May 16 with minor modifications.
The original application filed in 2015 asked for 3,807 residential units or 1.25 units per acre with 300,000 square feet of commercial space and 50,000 square feet of office uses.
In 2016, GL Homes withdrew that application after the Palm Beach County Commission denied an application for 1,030 homes on the 1,288-acre Iota Carol/Delray Linton Groves property, which is almost completely surrounded by the GL Homes property.
"They've sent us a proposal, and they're on the agenda for May. They're basically going back to what we had originally discussed and agreed upon," ITID President Betty Argue said. "We were trying to negotiate where the impact was and what the value was that they would be paying us."
GL Homes had agreed to become an ITID active unit of development and donate 640 acres of its property to be developed for water retention, which Argue said has been satisfied.
"The land is now in escrow, so essentially the proposal that's on the table is pretty much what they had offered before Iota Carol was denied their land use change," Argue said.
GL Homes is proposing $1,500 per residential unit to be paid to ITID as the plats are approved to cover the cost of improving area roads.
"It would be used on the two roads that they contend that they will have an impact on, which is Hamlin and Orange [boulevards]," Argue said. "That $6 million, or $5.8 million, would be put into an account and used on those two roads when it becomes necessary to do it. We wouldn't be able to use it for something else."
She added that by becoming an activated unit, the company will also pay assessments to ITID.
Before putting the project on hold, GL Homes and ITID never did come to a final agreement on the project's total impact on the district, which she contends is much more than just Hamlin and Orange boulevards, since it is expected that GL Homes' traffic will try to use other district roads as cut-throughs.
"They did not put any traffic on 180th [Avenue North], but our traffic study done by our traffic engineer did put traffic on 180th," Argue said, adding that board members had asked for a bridge over 180th.
GL Homes has also resisted contributing to a traffic-calming plan on any of those roads, she said.
"Ultimately, I think our staff was saying that the impact was somewhere around $14 million, and they're saying that the impact on the roads is $4 million," Argue said. "They're willing to pay $1,500 per unit, which means that they'd be giving us $5.8 million."
She said GL Homes' point of contention is that ITID would not improve the roads to county standards, so the cost would be significantly less.
"There's a difference of opinion with our staff and with GL Homes, and that has been discussed in the past," Argue said. "We never did come to an agreement, so now they're floating that same proposal. I don't know where the board discussion is going to go now."
She is also concerned that the district has spent a lot of money in staff time without compensation reviewing the different GL Homes proposals.
"That's on the backs of taxpayers, so in our effort to protect our district residents who are paying those taxes, we've expended those funds, so I'm hoping that GL Homes will agree to reimburse us for most of what we have expended," she said.
Also, on the May 16 agenda will be a budget presentation, as well as the appointment of someone to fill the seat of Supervisor Gary Dunkley, who died on April 28. The board is required by state statute to fill the vacancy within 30 days.
"We'll also be discussing ideas that any of the board members want to put forward in terms of a memorial for Gary Dunkley," Argue said.