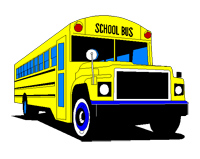 Palm Beach Central High School took extra safety precautions this week after a shooting threat was found handwritten on a wall in one of the school's bathrooms on Thursday, April 26.
The alarming graffiti threatened that a shooting would occur at the high school on Monday, April 30, right after the school's prom weekend.
Once the threat was brought to the school administration's knowledge, Principal Darren Edgecomb made arrangements with the district to ensure that extra police officers be present in the school and at each of the school's entry points on Monday, as a precaution.
"The threat was written on the bathroom wall for Monday, [April 30], so we took extra precautions that day, with extra officers and vigilance on the two points of entrance on our campus," Edgecomb said.
Fortunately, nothing out of the ordinary or alarming took place on Monday, and the students were able to carry on calmly with their state testing, Edgecomb, said.
"There were no issues whatsoever, but the priority on safety remains," he said.
Edgecomb sent out an e-mail to parents when the threat was reported, urging them to encourage their children to come forward with any information they might have in regard to the handwritten threat and who might have done it.
He explained that the high school emphasizes the "see something, say something" message that has spread throughout schools since the deadly school shooting at Marjory Stoneman Douglas High School in Parkland on Feb. 14.
Edgecomb is confident that the students of Palm Beach Central value safety on their campus and that if any of them ever saw something alarming, they would come forward to alert administration.
"Our greatest allies are our phenomenal kids. They care about our safety as much as anyone else at this school," he said. "Educating our students to say something and maintaining a relationship with them, so that they know that this [school] is their home away from home, is a priority for us."
Considering the severity of a threat of this nature, Edgecomb assured parents that whoever is responsible for writing the threat will face consequences outlined in the Student Code of Conduct, and, perhaps, even criminal charges.
Since the Parkland shooting, Palm Beach Central, like most Palm Beach County schools, has hardened safety protocols in order to keep students as safe as possible.
Palm Beach Central requires all students, teachers and staff to wear identification badges on lanyards at all times, has increased school police presence and has installed a buzzer system, so that the main office staff physically has to press a button to allow people to walk into the school.
"We already followed the ID system, our single point entries have police aids, and we now have a buzzer at the front office, so we can see who is trying to come into the school," Edgecomb explained. "These have been some adjustments since the MSD shooting."
He is also currently working with the school district to secure the back portable area of the school.
"We have great support from the district," Edgecomb said. "We are working together to get more fencing to secure the portable areas behind the school."
He hopes that the safety plans for the portables will evolve throughout the summer, as his goal is to have everything closed off from public access and secure before classes start in the fall.
Edgecomb expressed appreciation for District 6 Palm Beach County School Board Member Marcia Andrews, explaining that she has been attentive and focused on the school's safety needs. "Our school board member has pushed a lot to make changes," he said.