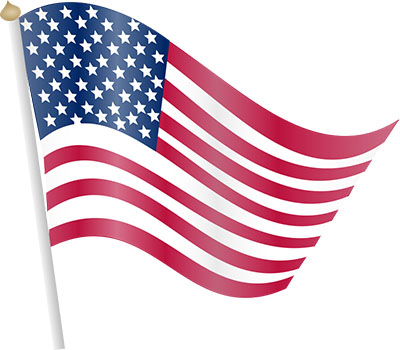 By Erin Davisson
On Monday, May 28, Wellington and Royal Palm Beach will honor our fallen heroes at separate Memorial Day observances.
Wellington's observance will start at 8:15 a.m. with a parade, to be followed at 8:30 a.m. with a ceremony. The parade starts at the Wellington Municipal Complex on Forest Hill Blvd. and will continue to the Wellington Veterans Memorial at the corner of South Shore Blvd. and Forest Hill Blvd., where the ceremony will be held.
Wellington's parade will be a meaningful event with Boy Scout and Girl Scout troops participating, along with veterans' groups, the Palm Beach County Sheriff's Office Honor Guard and representatives of Palm Beach County Fire-Rescue. Expect fire trucks and SWAT vehicles in the parade.
The main ceremony begins after the parade. Community Programs Manager Michelle Garvey, who has organized the Memorial Day service since 2010, said that all local veterans are welcome to join in the ceremony.
"This is an important event in our community. It helps us recognize our fallen heroes and honor them," Garvey said.
The invocation speaker this year will be Rabbi David Sislen from Temple B'nai Jacob, and Wellington Idol 2018 winner Carly Cantor will sing the national anthem. The guest speaker this year will be Henry Tocci, a U.S Marine Corps Korean War veteran.
American Legion Chris Reyka Memorial Wellington Post 390 is once again working in partnership with the Village of Wellington on the Memorial Day service. Local veterans will be listed during the ceremony. Veterans are encouraged to register to be recognized. For additional information, call Garvey at (561) 791-4082.
Royal Palm Beach will begin its service at 9 a.m., and it is scheduled to last for an hour at the Veterans Park amphitheater on Royal Palm Beach Blvd.
There will be a display shown of a local fire truck carrying the American flag. Additionally, Project 425's helicopter used during the Vietnam War will be on display. Before the ceremony, there will be a gun battalion presentation. Refreshments will be served and flags will be handed out.
The national anthem will be sung by local performer Cassie Ortiz. Rochelle Wright, the supervisor for this year's ceremony, said that Ortiz previously performed at the village's Fall Festival. At the end of the presentation, a bagpipe player will perform.
The Royal Palm Beach mayor and council members will be present, along with the new pastor from Faith Church, Austin Schuler, who will be speaking and introducing the guest presentations by U.S Navy veteran State Rep. Matt Willhite (D-District 86), U.S. Marine Capt. Reserve Officer Dr. Ron William and U.S Army veteran Mike Durkee. Durkee will speak about his organization, the Wounded Veterans Relief Fund.
The Royal Palm Beach High School Junior Reserve Officer Training Corps (JROTC) will also be in attendance.
"I'm proud of this event because it gives recognition to all the fallen men and women who gave their lives for us," Wright said.
For more information about the Royal Palm Beach ceremony, call Wright at (561) 753-1232 or visit www.royalpalmbeach.com.