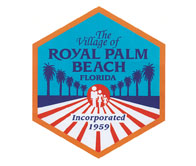 By Paul Gaba
Come the new school year, Royal Palm Beach will have a revamped Education Advisory Board in place.
The new EAB, with revised guidelines and policies, was approved by the Royal Palm Beach Village Council on Thursday, June 7. But the changes, approved by a 3-2 council vote with Vice Mayor Selena Smith and Councilman Richard Valuntas dissenting, were contested by several current members of the EAB, who took issue with what they perceived as a lack of communication with them about the rationale behind the revisions.
"There's been a lack of communication, with no information presented to us in the past about complaints," said EAB Member Renatta Espinoza, who is also principal of the Lake Worth-based charter school the Academy for Positive Learning. "We can't correct things if we don't hear it. What do we need to do to maintain A-rated schools? People want to know what kind of schools we have."
Village Attorney Jennifer Ashton noted that the EAB changes stemmed from a combination of procedural complaints, inconsistencies and an attempt to formalize the board's structure to better align with other village committees.
"We tried to incorporate everything that addresses those issues," Ashton said, adding that the new language clarifies who can be a member of the EAB, closes a disqualification loophole, sets more specific goals and addresses concerns raised about the board.
The new EAB positions will be advertised before the 2018-19 school year begins. Under the new guidelines, applicants must be village residents with experience in education — such as former teachers or administrators, or members of PTO/PTA-type organizations — but may not currently be employed by either the School District of Palm Beach County or by a charter school within Royal Palm Beach.
Additionally, the language closes a loophole that allowed the possibility of some charter school management company employees to serve on the EAB.
"We needed some definition for conflict of interest," Ashton said. "The EAB is a bit different than other village boards, because you're dealing with schools, which don't fall under our jurisdiction. It's a unique setting."
Village Manager Ray Liggins said conflicts of interest are problematic.
"We don't want current educators on the board, because that could be a conflict of interest," he explained. "They could be advocating their current position, which is as an employee of the school or district."
The decision to block current educators was a point of contention for Valuntas, who voiced disproval of any attempt to "disqualify" any Royal Palm Beach resident who might want to participate and have a voice in education policy within the village. "This disqualification stuff bugs me," Valuntas said. "On some boards, we have difficulty getting people to apply. Limiting is not the best thing, in my opinion."
When the EAB was initially established, the village's goal was to recruit parents and retired educators to serve, instead of bringing in current teachers, principals and other school district employees who might use the EAB as a promotional platform, Mayor Fred Pinto said.
Councilman Jeff Hmara agreed. "I could see where that's a conflict of interest," said Hmara, the council's current liaison to the EAB.
Current educators living in Royal Palm Beach who work at private schools, charter schools outside the village, or for the school districts in Broward or Martin counties, could still be considered for appointment to the EAB.
Pinto said the new language should provide more direction to EAB members.
"It's interesting how something starts as a good idea, then more people get involved, and it takes on its own life, and goes in its own direction," Pinto said. "The EAB was established years ago, before [Royal Palm Beach High School was built], because the village council — at the time — wanted the school district to build more schools out here. That's why the EAB was created, and it was successfully achieved. It had a specific mission."
Pinto added that in the past, there was a prevailing attitude that the school district "didn't want to hear from elected officials," which allowed the EAB to function as a liaison in representing Royal Palm Beach at the district offices.
"It was never our concept to have people active in the education business on the board," Pinto said. "We wanted parents or former educators. When you're retired, you don't lose your skill set. We didn't want to create something where people would use it for their own platform. We wanted to create a model that will keep that from happening."
Hmara noted that the EAB has been successful in helping the village have more influence with the school district.
"We have no formal authority within the school district, and the EAB left us with an informal way," he said. "There's no doubt that the EAB enables us to make things happen in our schools."
The new language also sets up staggered, multi-year committee terms. In the past, all EAB representatives served the same two-year period concurrently. The revised language creates three, three-year terms and two, two-year terms, with all future appointments being two years in length. Additionally, each year the EAB will elect a new chair, who will be able to promote an educational initiative of his or her choosing to the rest of the EAB and the village as a whole, Ashton said.
The new EAB will still have a council liaison, as well as a student liaison. Neither will have voting power.
The council also discussed finding a way to hold EAB appointees more accountable for attendance, in particular for its important task of authorizing scholarships for students.
This past year, only three EAB members were part of the scholarship process, although it was noted that one of the absent appointees had a conflict of interest (a child applying for the scholarship), and both the fifth board spot and the alternate spot were vacant at the time.
The initial language called for mandatory attendance at the scholarship meeting, but that language was tweaked to match the expectations for other committees — that appointees must attend the special scholarship meeting unless gravely ill or a conflicting village responsibility existed.
The village attendance policy states that appointees will be removed from a board if they miss more than 25 percent of the board's meetings or three consecutive meetings. This policy does not apply to special meetings.
New EAB members will be liaisons to the five public schools and two charter schools within the village, where they can work to see what needs each school might have. Each of the five EAB appointees, along with the alternate, will be a liaison to one school, with the chair being a liaison to two. Liaison selections will occur at the EAB's organizational meeting each August.
Also, among the EAB responsibilities are facilitating and overseeing school showcases and informational sessions for public and charter schools located within the village. These showcases and informational sessions give EAB members the opportunity to interact with schools, their staff and their students. The showcases and informational sessions also provide public awareness for programs, opportunities and initiatives occurring at schools located within the village.