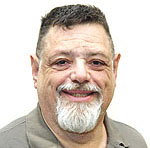 'I' ON CULTURE
In many ways, the fact that Oceans 8 is only a so-so film is a real shame. Sequel to the original series, but having women doing the heist, should have been an interesting twist. In some ways, it is; the techniques used are different from those in the previous films. While the men essentially broke into incredibly impregnable places to get treasure, the women work to get the jewels in more available settings. But essentially, there were no real differences because of gender.
Deborah Ocean (Sandra Bullock) cons her way out of prison and immediately uses her skills to get clothes from Bergdorf Goodman and a fancy hotel room. She meets up with her old partner, Lou (Kate Blanchett) and enlists her in a scheme to steal an incredible necklace worth $150 million that resides in the vault at Cartier. The two quickly fill in the rest of the team: ditzy, over the hill, way in debt clothes designer Rose (Helena Bonham Carter); harassed by her mother jeweler Amita (Mindy Kaling); tough hacker Nine Ball (Rihanna); soccer mom fence Tammy (Sarah Paulson); and pickpocket Constance (Awkwafina).
Their first step is to get the necklace on the neck of dim-bulb actress Daphne Kluger (Anne Hathaway) who is a celebrity spokesperson for the Metropolitan Opera Gala. Deb has everything worked out, with a minor bit of revenge to old boyfriend/betrayer Claude Becker (Richard Armitage). Using Rose to design the dress allows them a good look at the jewels and make an exact copy. There are a few other hassles, but eventually the women pull off the heist.
Insurance investigator John Frazier (James Corden) steps in, and things get even a bit more improbable, since, as he puts it: "The most obvious guilty person [Deb] has a clear alibi, and a lot of probably innocent people seem guilty." There are a few other twists as well.
The first major problem is that the big heist is almost anti-climactic. The actual theft takes no more than a few seconds. To make things even less tense, director/writer Gary Ross manages to take participants who are playing different parts somehow also show up all glammed up right in the middle of the action. The women look pretty, but it does dissolve a lot of the tension.
Even more of a problem is that the actresses are all wonderful, but not allowed to do very much. Bullock is great fun at the beginning when she's on her own, but then becomes sort of a mistress of ceremonies for the others. Blanchett, a great actress, looks fantastic, really cool, but does just about nothing. At first, there seems to be some sort of complex relationship between her character and Bullock's, but nothing ever happens. I waited for some really great dramatic or at least comedic scene and got nothing. Kaling simply wanted escape from her mother to have romance, Rihanna and Awkwafina have "paint by numbers" roles. They do their jobs, but are supremely uninteresting, since we have no sense they are involved for anything but a chance at money. Bonham Carter is wonderful playing the crazy woman, and she chews up the scenery, stealing most of her scenes. Corden is very funny in his few scenes. But Anne Hathaway is the clear winner of the "who will we remember?" sweepstakes. She casually dominates the story in a performance that manages to show many different sides of her personality.
I wanted the movie to be good; I have enjoyed Bullock and Blanchett so often. Ross does makes real adjustments that makes the way the women work seem reasonable and different from those of the males. But there are so many holes in the plot. Also, there were quite a few surprises in the end, but there was no prep for a few of them. For a heist film, you need to prepare the ground. The fates of Daphne and Claude were signaled a bit and worked well. A couple of the others simply happened, and we were past them.
The film is OK, but not much better than that, and we should keep in mind that the earlier versions were never top-level either. The best thing to do might be to wait until it shows up on television.