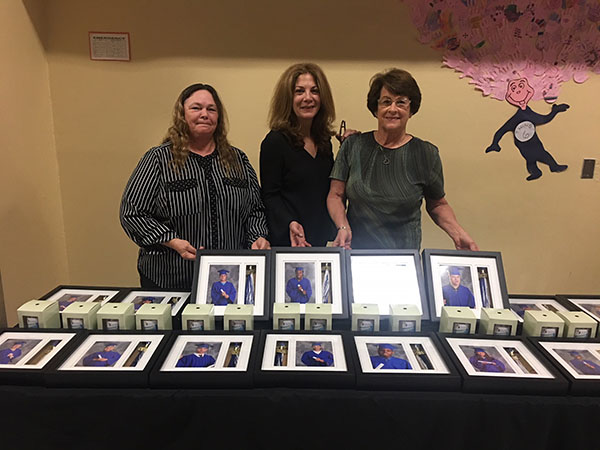 The first graduating class at the Palm Beach School for Autism in Lake Worth received a special keepsake, courtesy of the Palm Beach County AT&T Pioneers.
The Pioneers donated 20 shadow box photo frames, assembled by the staff for each graduate. Each shadow box contains a photo of the graduate and a graduation tassel.
The AT&T Pioneers is a nonprofit network of active and retired AT&T employee volunteers. The Palm Beach School for Autism is the largest autism school in Florida, and the second largest in the country.