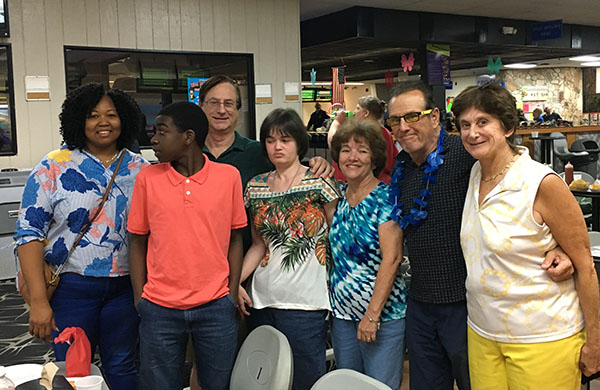 Friends and families spent an afternoon of bowling and bidding recently at Strikes for Seagull, which raised money for the programs of Seagull Services.
The annual bowling fundraiser took place June 10 at Greenacres Bowl, where families and supporters bowled alongside the teens and adults with developmental disabilities in Seagull's programs.
"Strikes for Seagull is always a great afternoon because it's like a Seagull family reunion," Special Events Coordinator Elizabeth McDermott said. "No matter whether you bowled strikes or threw gutter balls, everyone had a great afternoon, and supporters got to meet some of the teens and adults that we serve."
In addition to bowling and pizza, the event included a silent auction with gift baskets and event tickets. Highlights included tickets to SeaWorld, Aquatica, the Palm Beach Zoo and lessons at the Vinceramos Therapeutic Riding Center.
Seagull Services helps teens and adults with developmental disabilities find success and fulfillment through advocacy and education, vocational and life skills training. Seagull also operates an assisted