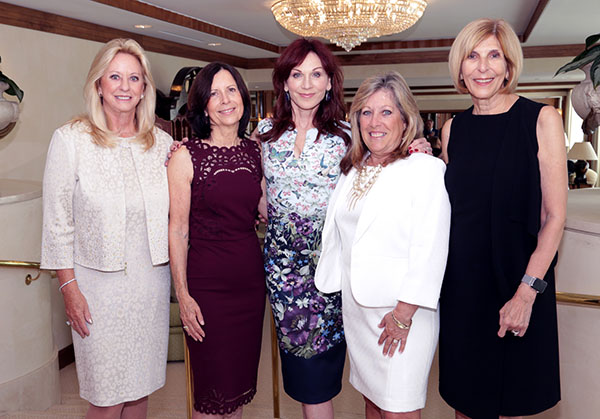 More than 450 guests attended the Executive Women of the Palm Beaches Foundation's 35th annual Cynthia Allen Gracey Women In Leadership Awards Luncheon on April 18 at the Kravis Center's Cohen Pavilion. This much-anticipated luncheon featured keynote speaker, actress, author and producer Marilu Henner.
CBS 12 News Anchor Liz Quirantes served as mistress of ceremonies, as the foundation presented the prestigious Cynthia Allen Gracey Women In Leadership Awards to four exemplary women who have demonstrated extraordinary achievements and leadership in the nonprofit, private, public and volunteer sectors.
The 2018 WILA honorees were: Victoria Chouris (nonprofit sector), Marti LaTour (private sector), Jeri Muoio (public sector) and Dr. Marsha Fishbane (volunteer sector). The foundation also presented the inaugural President's Award to the Florida Power & Light Company. The President's Award is given to a corporation or institution for the continual exemplary support of girls and women through their journey in leadership in Palm Beach County.
While the luncheon recognizes the achievements, and celebrates the contributions of exceptional executive women, proceeds of the luncheon provide critically needed scholarship and grant assistance. The WILA program has raised significant dollars to help young women pursue their dreams of a college education and to support girls and women in need.
"A special thank you to everyone who attended and supported our 35th annual Women In Leadership Awards Luncheon," EWPBF President Denise Valz said. "This event was a huge success. Our keynote speaker Marliu Henner was an inspirational sparkler that gave everyone in attendance some amazing ideas of how to improve our lives through our own leadership journey."
Learn more at www.ewpb.org.