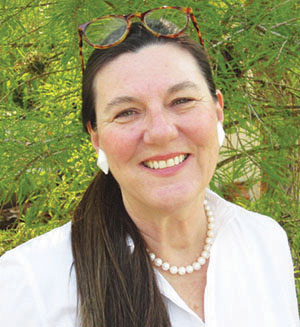 THE SONIC BOOMER
Let the bells ring out across the land. I am now PCI compliant!
For those of you who have no idea what I am talking about, rejoice! You have spared yourself endless hours of anguish. For those of you in retail, you understand.
For 15 years, my antiques store qualified as compliant, which basically means that people who used credit cards there were protected from the hordes of thieves worldwide who spend their days trying to hack into other people's credit card information. But when I opened my second store, I was suddenly not PCI compliant. Something had gone horribly wrong! What? Why? Where?
There followed — and I am not exaggerating about this — six hours of computer time and two-and-a-half fruitless hours in person at my bank, trying to figure it out.
About halfway through this process, following an endless chain of voice messages, prompts, password changes, texts and e-mails both forward and back, a real person (the Holy Grail of Communication) told me that my merchant services provider had neglected to add the new store into its system. I would never be able to log in, he told me.
"So I can just delete this message about being non-compliant?" I asked, innocent as a babe in the woods.
"Haha, no," the Holy Grail answered. "You'll still be fined for every month you are out of compliance."
"And how do I get added in?"
"You'd have to talk to them," Holy Grail answered. Then, in an attempt to be consoling, he added, "They forget all the time."
"Do you have a number for them?"
"Well, they're not there now."
"Because it's Sunday at midnight? But you and I are still working."
"Haha, not them, though. Try them Monday through Friday. But not after 4 p.m."
He hung up, and I went to bed, now worrying about the word "fined." How much was the fine? $20? $800? $4 million? Per month! When did the month start? Were things "accruing" (a dreaded term I learned somewhere)? Had I already gone bankrupt and not even known it?
Over the next week, I embarked upon a new chain of voice messages, prompts, password changes, texts and e-mails only to discover that I was not in the system because one digit of my merchant number was wrong.
I discovered this when I finally reached a human being. She then asked me if our credit card machine was hooked up to a phone line or the internet, and when I said, "phone line," she said, "You're compliant. Don't worry about it."
Don't worry about it? Too late! "Listen, could you send me an e-mail confirming that?" I asked. "You know, in case I accidentally get fined."
"Haha, no," she said. "You're OK, honest."
"Just one little e-mail. Pleeeease?"
"Oh, all right," she said.
I thanked her profusely and then monitored my monitor until I got the e-mail. I opened it only to read, "Thank you for contacting Compliance Support. This is an automated message to inform you that a support ticket has been created for you. Someone will be contacting you in an effort to resolve it within the week."
Remember the olden days? There were big black telephones that you would use if you wanted to talk with someone. That person you called would talk to you right then, in real time. You couldn't leave a message because you never had to leave a message! Your question was answered! Why can't we have that again?