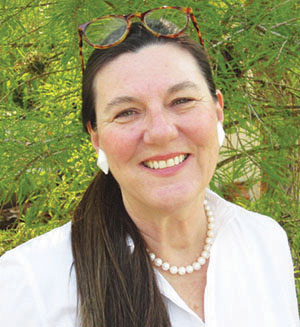 THE SONIC BOOMER
I am supposed to be spending the summer in Kansas City because "Florida summers are so hot."
Yesterday, the temperature gauge in my car read 108 degrees. By midnight, it was down to 100. This is about the seventh day of temperatures over 100 degrees, and the overly excitable weathermen see no end in sight. This snowbird thing doesn't seem to be working out for me.
"It's so humid," the locals tell me. I tell them to wrap their heads in wet towels and stick them in the oven and call me in the morning. They have no idea what humid feels like.
And at least Florida has water. You get too hot, you jump in the ocean.
"You're so lucky," my cousin once told me as we were bobbing around in the ocean. "Your skin is constantly being hydrated, if not by water, by the air itself."
She lives in Nevada.
"But are my lungs filling with mildew?" I asked her.
I like to have something to worry about.
"No!" she replied.
My husband Mark and I are constantly on the hunt for lakes in Missouri. There seem to be many more than shown on that Dust Bowl documentary I watched, but they are all regulated by the U.S. Army Corps of Engineers. In short, this means that you cannot build anything on the waterfront. There are very few docks sprinkled around, and swimming is generally prohibited. For splish-splashy fun, people drive for hours to get to Lake of the Ozarks and then they have to rent a hotel room. How the Army Corps missed Lake of the Ozarks, I don't know, but that oversight has helped the area become "the Orlando of Missouri."
That's another thing. I miss Orlando when I'm here — all the glitz and glamour of being treated like a kid. If anything bad happens to you at Disney World, they swoop in and take care of it, just like your parents used to do. Now that's a vacation.
Up here, they have Worlds of Fun.
I haven't been there yet, but it's on my schedule for this summer. First of all, anything with "world" in the title has, I believe, a lot to live up to. Second of all, there's no coaster like an Orlando coaster. "The Hulk" at Universal Studios is my current favorite. The last time I rode it, I had my grandson Cade with me, together with his father, an F-18 Super Hornet pilot. His father said it was the closest thing to fighter plane G forces that he had experienced alongside us civilians.
Located next to Worlds of Fun is Oceans of Fun. Humph. First of all, anything with "ocean" in the title has a lot to live up to. Second, I wonder if a Missouri water park can compete even with a hotel pool in Orlando. I mean, Disney and Universal have set the bar pretty high for those places.
However, let's be realistic. A summer spent comparing roller coasters and water slides is a perfect summer no matter where you live.