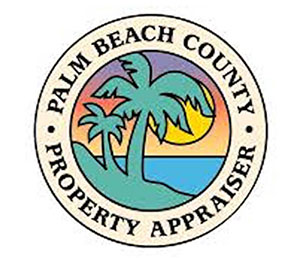 By Paul Gaba
The Palm Beach County Property Appraiser's Office released its preliminary property tax value estimates Wednesday, June 27, and the numbers all match up well for the western communities and local municipal officials.
Royal Palm Beach saw a 6.54 percent increase in its preliminary taxable value, which is slightly — only .01 percent — higher than the county's 6.53 percent overall increase. In raw numbers, the village increased by $176.1 million, to $2.87 billion in taxable value.
Last year, Royal Palm Beach saw a 7.57 percent increase.
Royal Palm Beach Village Manager Ray Liggins said that he was not surprised by the numbers.
"In general, yes, I am happy with the increase," Liggins said. "Modestly appreciating existing real estate values, along with controlled new construction, is good for a community. I'm not surprised."
Liggins credited the combination of general property value increases, along with new construction, for the village's steady increase in taxable value. As Royal Palm Beach is mostly "built out," he does not see any drastic changes in the foreseeable future.
However, he added, should a recession take place, it would have "a significant impact on our revenue, because it reduces all income streams."
Neighboring Loxahatchee Groves saw a 9.14 percent increase in taxable value. Last year, Loxahatchee Groves saw a 15.12 percent increase.
Loxahatchee Groves' total taxable property value rose from $291.8 million in 2017 to $318.5 million in 2018.
Like Liggins, Loxahatchee Groves Town Manager Bill Underwood was not surprised by the statistics.
"If you take out the new construction, that knocked it to about a 7.3 increase," Underwood said. "I'm happy with [the figures]. It seems reasonable."
Underwood said one of the advantages his community offers to potential buyers is large land parcels.
"I think that is what has been driving values," Underwood said. "The past few years — 2014, 2015, even 2016 — we've seen a 30- to 35-percent change in ownership of land parcels — not acres, but parcels. When there's that much turnover, which will probably continue, you'll see those kinds of numbers."
That means the Loxahatchee Groves community is in demand.
"A lot of people are buying here," Underwood said. "We're the last vestige of large lots."
Underwood said one thing that will definitely impact his community are newer developments, such as Arden to the west along Southern Blvd., and the new community of Westlake sprouting up along Seminole Pratt Whitney Road.
However, those communities do not offer large lots.
"People can come here and buy five-acre lots, and you're not going to get that in either of those two locations," Underwood said. "We're kind of like a donut hole. People want room where they can have horses or a nursery, and this is the place to be for that population."
Underwood is concerned about additional traffic from Arden and Westlake impacting Loxahatchee Groves, in particular along Southern Blvd. and Okeechobee Blvd.
Liggins also sees a potential impact of Westlake on Royal Palm Beach, but to a lesser degree.
"Westlake is the shiny new penny with a proven marketing plan," Liggins said. "We have a responsibility to keep ourselves relevant. Our strength is our existing residents' positive image of their hometown."
The challenge for Royal Palm Beach is to continue burnishing that image and never leave things to chance.
"When homes come on the market, they share the information with friends and family," Liggins said. "To continue that pride, we need to continue to keep our community aesthetically pleasing, with opportunities for residents to be active and connected. We do this with a multitude of leisure activities throughout the year."
Wellington's estimated taxable value increase, including new construction, was 5.24 percent, and now stands at $8.3 billion — a $415.2 million increase from 2017. Last year, Wellington saw a 7.55 percent increase.
Wellington Assistant Village Manager Jim Barnes agreed that stability is to be expected in more developed communities.
"The total change in value is based on two numbers — existing and new construction values," Barnes said. "We're largely built out, so there's not a lot of new construction. We don't have a big set of new projects that would increase that number."
Barnes said that Wellington's five-year plan, which is reviewed regularly, took this into account, and helped the municipality remain stable even when there have been rough patches, such as the economic downturn about 10 years ago.
Westlake — the county's newest municipality — saw an increase of 97 percent, easily the highest in Palm Beach County. However, that was across a much smaller number: $24.6 million in taxable value last year to $48.6 million this year.
With homes first going up in the community this year, it is likely that Westlake will lead the county in taxable value growth for several years to come.
That is to be expected, Barnes said, adding there are many advantages of living in a more "complete" community, like Wellington or Royal Palm Beach. He does not believe that Westlake will have a major impact on Wellington as a whole.
"They're not right next door to us, not like Royal Palm Beach. But more importantly, it's a different kind of community," Barnes said, "If you're looking at Wellington, we have housing, recreational opportunities, educational opportunities, that kind of thing. We're an established community versus being [a] 'pioneer' in a new community that is many years from being established."
For all county municipalities, the increase, including new construction, rose from $122.8 billion to just over $131 billion.
Boca Raton had the highest overall property value estimate in the county, roughly $23.9 billion, which was an increase of 6.32 percent. Although no municipality had a value decrease, the Village of Golf had the lowest increase, of 2.67 percent.