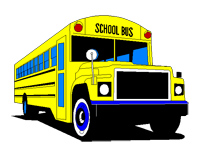 By Erin Davisson
Studies say students have a better attitude for learning in a new school year with fresh supplies. Pencils with full erasers, notebooks with clean covers and non-broken-in backpacks all whet young minds' thirst for knowledge.
To make this a reality for all, the Village of Wellington is currently collecting donations for students in the community who are in desperate need of various school supplies.
All Wellington residents are invited to pitch in and help in this school supply drive.
Community Services Department Project Manager Jonathan Salas is excited about the ongoing supply drive. He hopes more residents come forward to help out in this worthwhile cause to help students learn better.
"It's a great way to get together as a community," Salas said. "We're always excited to send supplies before school starts."
He explained that the donations will be given to students who need new supplies before school starts. The materials will be given to Wellington students who suffer financially and whose families have a difficult time making ends meet.
Residents of Wellington can assist with the drive by buying school supplies and dropping them off at locations throughout the community. Items needed include pencils, paper, glue, rulers, folders, backpacks, crayons, notebooks and more.
The main locations to drop off the supplies are the Wellington Municipal Complex (12300 W. Forest Hill Blvd.), the Wellington Community Center (12150 W. Forest Hill Blvd.), the Community Services Office (1092 Wellington Trace), the Lake Wellington Professional Centre (12133 Ken Adams Way) and Village Park (11700 Pierson Road).
Businesses such as Ultima Fitness and Rockwell Collins are also assisting the supply drive. They have school-bus-themed boxes where residents can drop off supplies.
The supplies will be donated to needy elementary, middle and high school students who attend school in Wellington.
Donations are being accepted between 8 a.m. and 5 p.m. through July 20.
The Community Services Department will then host its big Back-to-School Community Block Party, where the school supplies will be distributed, on Saturday, July 28 from 11 a.m. to 2 p.m. at the Wellington Community Center. Food will be available during the block party and everyone is invited to come and enjoy themselves.
For more information, call the Community Services Office at (561) 791-4764 or visit www.wellingtonfl.gov.