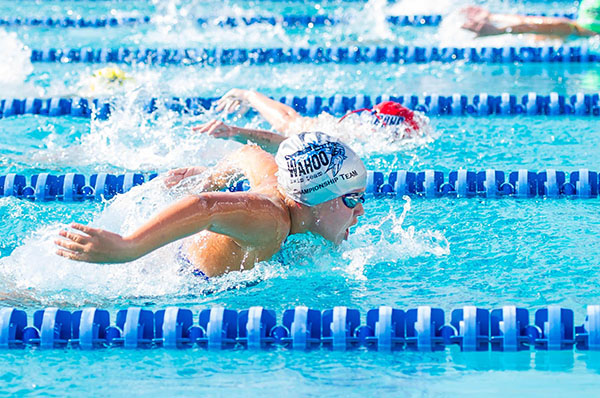 The Wellington Wahoo swim team competed in the Boca Raton Area One swim meet last weekend.
Seven swimmers competed over the three-day event in a last chance effort to earn a qualifying time for the Junior Olympics to be hosted in Stuart this weekend.
Coach Becky Richey, in her first year with the Wahoos, is excited about the team's prospects.
"It typically is called our 'last chance' meet because it falls around the weekend before the Junior Olympics, and many of the swimmers are competing to get their cuts or time standard to qualify," she explained. "We have an incredible group of swimmers, but it's the team that unites us and pushes us to become better."
The Wahoos will be sending 20 swimmers in all to the upcoming Junior Olympics and hope to bring back some medals.
"For many, this will be their last championship meet, so they are looking to get their best times," Richey said.
The following swimmers earned cuts at the Area One meet: Marley Rubin earned two Junior Olympic cuts in the girls under 12 division. Jessica Smith earned cuts in the girls under 13 division. Billy Connors earned cuts in the mile, in the boys under 11 division.
Other swimmers who competed in the meet are as follows: Jordan England, under 14 division; Ian Mutschler, under 16 division; Emily Rose Baratta, under 13 division; and Julian Perez, under 17 division.
The Florida Gold Coast Junior Olympics are hosted by Martin County Swimming and the North Palm Beach Swim Club. It will run from July 19 through July 22 at the Sailfish Splash Waterpark in Stuart. The event is sanctioned under USA Swimming and Florida Gold Coast Swimming Inc.