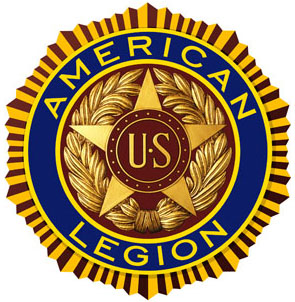 By Erin Davisson
Wellington's Chris Reyka Memorial American Legion Post 390 will celebrate its 10th anniversary next month, re-dedicating the post on Wednesday, Sept. 12 at 7 p.m. at the Wellington Community Center.
First brought together back in July 2008, when 15 charter members came together to form American Legion Post 390, the group has been a way for local veterans to get together and spend time with fellow service personnel.
Korean War veteran Tom Wenham, a former mayor of Wellington and past post commander, was among the charter members of Post 390, which continues to welcome in new members. Currently, there are 60 to 70 dues-paying members.
Sons of American Legion Post 390 is a group related to veterans that are a part of Post 390. They assist other veterans.
The Sons of American Legion squadron will be sworn in at the Sept. 12 ceremony.
The local American Legion district believes that combining the two events would be a conveniently grand gesture.
Jim Napuli, the current commander of American Legion Post 390, was thrilled at the fact that the Sons of the American Legion are participating.
"We are pleased and proud of Post 390," said Napuli, a veteran of the Vietnam War.
Napuli and Wenham said that this event will be the first time that Post 390 and the SAL are joining together for an event.
"We look forward to working with the Sons of American Legion," Napuli said.
The responsibilities of the SAL will include assisting the Post 390 members in physical labor and community projects.
Those in attendance on Sept. 12 will be the district commander, state commander and past commanders. The ceremony will include speeches and the honor guards of the SAL.
The district commander will swear in the SAL members one at a time. They will go on stage with relatives and senior commanders as the district commander swears them in.
Napuli formally invited the Wellington Village Council to the ceremony at the Wellington Community Center.
For more information about American Legion Post 390, contact them via e-mail at wellingtonlegion390@gmail.com.
To find out more about American Legion posts around the nation, visit www.legion.org.