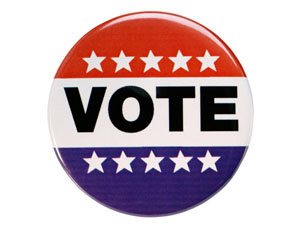 Incumbent State Sen. Bobby Powell Jr. (D-District 30) was excited to win re-election Tuesday to a second term representing central Palm Beach County in Tallahassee — but nothing matched his exuberance for gubernatorial candidate Andrew Gillum, who unexpectedly beat out a number of well-funded candidates to claim the Democratic nomination.
Presumed frontrunner Gwen Graham, a former congresswoman and daughter of former Florida Gov. Bob Graham, was edged out by Gillum, currently the mayor of Tallahassee. Gillum took 34.36 percent of the vote to Graham's 31.26 percent. Former Miami Beach Mayor Philip Levine was in third with 20.33 percent.
Gillum will now go on to face U.S. Rep. Ron DeSantis (R-Palm Coast), who easily claimed the Republican nomination, defeating Commissioner of Agriculture Adam Putnam 56.49 percent to 36.53 percent.
Gillum is African-American and could become the first black governor in Florida's history.
At his own results celebration, Powell was repeatedly chanting Gillum's name, cheering and remarking that his surprise victory was a "history-making event."
Powell himself handily prevailed in his contest, matching challenger West Palm Beach Pastor Rubin Anderson by more than three votes to one. Powell earned 75.27 percent of the vote to Anderson's 24.73 percent.
A safe Democratic seat, the GOP did not even field a candidate in the race. In the general election, Powell faces only token opposition from a write-in candidate and is, therefore, all-but-assured of re-election.
District 30 includes a large part of central Palm Beach County, including all of Royal Palm Beach and Loxahatchee Groves, and parts of The Acreage.
Powell has said that he wants to bring parity and fairness into the legislative process.
"I have built strong relationships with colleagues on both sides of the aisle. I will continue to fight for criminal justice reforms, access to a great public education system and the protection of our environment during my next term as senator," Powell said before the election.
Congressional races in the western communities revealed no primary surprises.
U.S. Rep. Lois Frankel (D-District 21) didn't have a primary opponent and there were no contenders on the Republican side, making her the winner by default. Her district includes nearly all of Wellington.
Democratic icon U.S. Rep. Alcee Hastings easily won re-election in District 20, a district that runs from Fort Lauderdale, through the Glades, including parts of Loxahatchee and Royal Palm Beach, ending in the Riviera Beach area.
Hastings, who has publicly stated this is his last term, received 73.79 percent of the vote compared to challenger Sheila Cherfilus-McCormick's 26.21 percent. With no Republican challenger, Hastings also faces only token write-in opposition in November.
Hastings has lamented that partisan bickering has gotten in the way of progress for American families, and that he is more interested in the days not so long ago when politicians could work across the aisle to get things done — the days when compromise wasn't considered a bad word.
District 18 is a high interest match-up between a Republican incumbent and a well-funded Democratic challenger because of its potential to switch the seat from red to blue. The primary, however, went as predicted.
Incumbent U.S. Rep. Brian Mast received a resounding 77.65 percent of the Republican vote, beating out Dr. Mark Freeman with 11.32 percent and Dave Cummings with 11.03 percent.
In the Democratic primary, frontrunner Lauren Baer garnered 60.30 percent to Pam Keith's 39.70 percent. Baer and Mast will now face-off for the seat in November. The Palm Beach County and Treasure Coast seat includes much of Royal Palm Beach and The Acreage.
In the Circuit Court judicial races for Groups 13, 18, and 25, there was not a clear winner in any contest.
When a candidate receives more than 50 percent of the votes cast in the primary, that candidate is elected to the non-partisan term immediately. When no one receives 50 percent, the top two candidates move on to the general election.
In Group 13, Scott Ryan Kerner took 41.25 percent and Alcolya J.L. St. Juste took 38.00 percent to move on to the general election. Candidate Jordan H. Jordan was eliminated.
In Group 18, Maxine Cheesman came out on top with 41.06 percent, and Marybel Reinoso Coleman took 31.84 percent. Both will move on to November, with candidate Joseph "Joe" Maryuma eliminated.
In Group 25, Sarah Willis garnered 39.60 and Michael McAuliffe took 34.35 to make the general election ballot. Candidate Henry Quinn Johnson was eliminated.
In the five-person County Court Group 4 race, Ashley Zuckerman, who took 30.01 percent, will square off against Allegra Fung, who took 23.83 percent. Candidates Allen "Antonio" Ambrosino, Lloyd Comiter and Gabriel "Gabe" Ermine were eliminated.
However, a clear winner emerged in the County Court Group 5 race, as Sara Alijewicz earned 52.73 percent of the vote to claim the seat, defeating Richard Llerena and Jeremy Zubkoff.
The Port of Palm Beach Group 5 Democratic primary was won by Joseph Anderson with 49.77 percent of the vote. Anderson defeated Scott Holtz and John Sansbury. He is another de facto winner who faces only a write-in opponent in the general election.