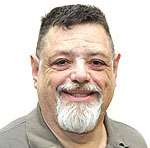 'I' ON CULTURE
Crazy Rich Asians falls within the romantic comedy niche, but it's far more a fun soap opera with some comic elements. It certainly provided a very good time. Director Jon Chu keeps the action moving quickly as we move through incredibly beautiful sets with many beautiful people of both sexes.
Rachel Chu (Constance Wu) is a Chinese-American professor of economics in Manhattan, specializing in game theory. Her boyfriend, Nick Young (Henry Golding), another professor she has been dating for a year, asks her to join him for a trip to his home in Singapore, where he is set to be best man at a friend's wedding. She comes along on the plane, heading for economy class with a nice group of packaged meals for the long flight, when he pulls her into first class. Not only first class — first class with a private room. It seems he is wealthy.
Once they get to Singapore, she stops by the mansion of Peik Lin (Awkwafina), her former college roommate. She learns that while her friend's family is very rich, her boyfriend's family is "crazy rich." For the movie, "crazy rich" does not mean insane and rich, but rather really, really rich. And Rachel is being looked over as a possible mate. Nick's mother Eleanor (Michelle Yeoh) obviously has no real use for her, although she is icily kind. One of the funniest scenes in the film takes place when someone from Singapore sees them in New York, takes a fast picture, and we see the Singapore social network as one person after the other starts commenting on Rachel.
The film is based on Kevin Kwan's 2013 novel. It follows more of a British comedy of manners lineup; in other words, a variation on Cinderella. Rachel is the "poor girl," one who made something of herself rather than descending from a line of wealthy people. And those people are all so superficial, yet beautiful, that it is fun to watch them. It is not hard to feel deprived when the bachelor party takes place on a boat in international waters filled with gorgeous models while the bride and her "posse," now including Rachel, go to an island where they begin with an "all-expenses-paid" shopping spree, followed by a spa afternoon. At that point, things get nasty.
There are many chances to compare the superficial world of the rich and useless (although it is implied that many of the people have important jobs, things like work are never really mentioned in this view of Singapore) with the hardworking American. But, eventually, as in all of these things, our lead characters make life decisions to set up a happy ending.
Singapore provides exceptional sights (I am certain the tourist board there went out of its way to promote the film) and the gardens, homes, and people are all beautiful. That all helps Chu keep the movie on pace. The story may resemble one in many movies, yet it feels pretty new.
The soundtrack is a lot of fun, filled with Chinese versions of American songs like Madonna's "Material Girl" and Coldplay's "Yellow," which helps create the impression of something slightly different while staying on a familiar track.
The wedding scene is about as over-the-top as will ever exist. The bride's entrance was halted as the center aisle fills up about an inch or two with water and the bride (wearing water shoes) glides down the aisle. After seeing that, the cost of my daughters' weddings really shrank in perspective.
The cast was good, really charming. Wu was both lovely and charming as the American girl. Golding was very handsome and a wonderfully sympathetic Prince Charming to Wu's Cinderella. Awkwafina provided a lot of laughs. Gemma Chan as Nick's lovely, semi-tragic cousin, is a standout, one of the most beautiful women I have seen on the screen who was able to handle dealing with a really hard home situation.
This is a very nice, not great, but pleasant film that provides a couple of hours of enjoying the lives of the rich and powerful.