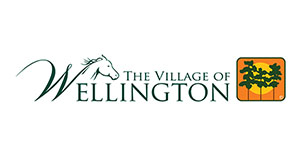 Wellington's Senior Advisory Committee met on Thursday, Sept. 13 for a meeting that featured a presentation on senior housing in the community.
Assistant Planning, Zoning & Building Director Michael O'Dell addressed the committee on the subject of senior housing. His presentation included statistics that showed how seniors desire smaller one- or two-bedroom units, but the village is lacking in these types of available, affordable housing.
As a result, the senior population was remaining settled in larger, 3- to 4-bedroom units for 30 or even 40 years. Many of these homes were becoming both difficult and costly to maintain, leading to a decline in upkeep that is negatively affecting home values, he explained.
O'Dell stated that homes built between 1970 and 1989 were only seeing 86 percent of the median home price index for Wellington, which was last reported at $327,000.
Community Services Director Paulette Edwards stressed the importance that grants play in helping seniors maintain their aging homes to comply with village codes and homeowners' association standards. She touted the work that had been done on homes in the village with matching grant funds, particularly in regard to roof repair and replacement.
In other business:
• Chair Veronica McCue used her time to discuss her recent meeting with Village Manager Paul Schofield concerning a suitable location for seniors to spend their free time.
Schofield responded by offering a dedicated room within the Wellington Community Center, which McCue was enthusiastic about.
Following the meeting, Edwards provided the Town-Crier with the details of the new senior room.
"The room will open sometime in October," Edwards said. "It will be located on the first floor and be open during regular hours. There will be coffee and there will be games, such as checkers. We look forward to having our seniors there."
• The board nominated Vice Chair Howard Trager as a "Homegrown Hero."
Trager moved to Florida in 1988 and served as president of the Wellington Lakes HOA and was a board member of the Wellington Chamber of Commerce for seven years. In 1999, he launched The Golden Banner, the official newsletter of the Wellington Seniors Club, which he still edits and publishes. He worked with fifth graders at New Horizons Elementary School to develop their newspaper, The Pioneer Times.
Trager has long served on the board of directors of the Wellington Seniors Club and currently serves as its president, a position he has held twice before. He has served on the Senior Advisory Committee for five years, having been appointed by Mayor Anne Gerwig. Trager's selection as a "Homegrown Hero" was unanimously approved by the board.
• The committee heard a presentation from representatives of Wellington Cares, who were on hand to promote their fourth annual luncheon to be held on Friday, Oct. 19 at the Wanderers Club. Wellington Cares is a local nonprofit designed to help seniors age in place. For more info., visit www.wellingtoncaresorg.com.
• Parks & Recreation Director Bruce DeLaney updated the committee on the status of local parks, with particular emphasis on the Wellington Aquatics Complex. He provided the committee with details on pool usage by local summer camps. Committee Member Sam Nebb voiced concern about how the potential Lake Wellington redevelopment could affect the pool.
• Senior Services Specialist Jenifer Brito informed the committee about various senior programs that would be taking place in the village, including "Senior Symposium: The Benefits of Art and Music" on Tuesday, Sept. 25 at 11:30 a.m. at the Wellington Community Center.
Brito did much to emphasize the Senior Health Fair that will be held on Thursday, Oct. 18 at the Wellington Community Center from 10 a.m. to 2 p.m. Free health screenings will be offered at this event. For more information, contact Brito at (561) 753-2476 or jbrito@wellingtonfl.gov.