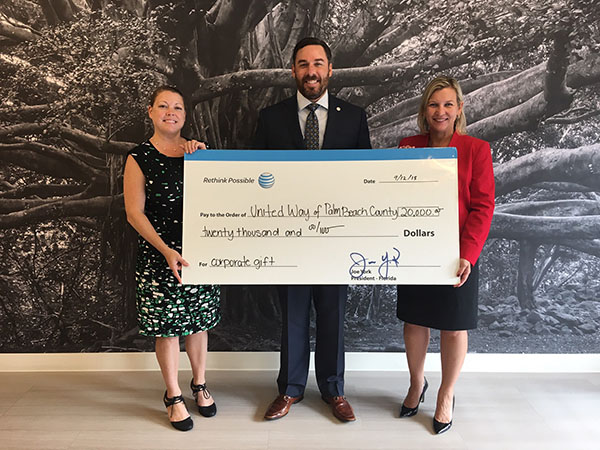 For more than 60 years, AT&T has supported the United Way. Today, AT&T continues this legacy of support through a contribution of $20,000 to the United Way of Palm Beach County.
In 2017, AT&T gave $4 million to more than 400 local United Ways across the country.
The local United Way will use the funds to support programs such as: providing weekend and holiday backpacks of nutritious food for children and their families, ensuring that homebound elderly residents are able to receive medical care and delivered meals, offering families facing homelessness temporary housing, individuals with disabilities access to critical medical equipment and more.
"AT&T shares United Way's commitment to strengthening communities and improving lives," said Ian Cotner, AT&T's external affairs director. "Support from the United Way of Palm Beach County for programs with proven results improves the lives of our citizens by connecting them with resources and expertise that help them succeed."