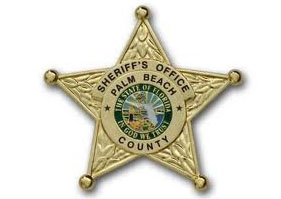 The Loxahatchee Groves Town Council reluctantly approved a Palm Beach County Sheriff's Office contract two percent higher than last year on Thursday, Sept. 6, although the agency missed its contract deadline to submit an increase.
The PBSO's annual contract with the town is currently $610,000.
At its last meeting, the council approved the contract without the 2 percent requested increase on the technicality that the PBSO had missed the deadline.
"This is being brought back to you for a vote due to representations given to the town manager that this needs to be done in order for the sheriff to continue providing services after Oct. 1," Town Attorney Michael Cirullo explained.
Vice Mayor Todd McLendon, who originally brought up the missed deadline, remained opposed to the increase.
"My only hang-up on this is our charter," he said. "Our charter is forcing us to go into an agreement with them because it says that law enforcement services will be provided by contract with the Palm Beach County Sheriff's Office, or contracted with other law enforcement agencies, until the town adopts an ordinance to the contrary, provided that the town shall not establish a police department without a referendum. So even if we wanted to establish a police department, we'd have to have a referendum."
McLendon said the charter should be changed, but that the PBSO currently has the town over a barrel.
"I think part of the motion needs to be to come back with an ordinance to change the charter and strike this section," he said. "I'm going to vote against it tonight, this increase, because I think we are under contract. It was a 10-year contract, and I think if we don't amend that contract, as far as I'm concerned, we are still under contract and meeting this requirement."
Cirullo agreed that the PBSO had missed the deadline.
"But the reality of the situation is that the alternative is to have to deal with the situation that the sheriff is not going to want to provide services after Oct. 1, which would leave you without a police department for any non-emergency law enforcement purposes," Cirullo said. "So, you would not have anything dealing with shoplifters, noise complaints, traffic violations, traditional non-emergency law enforcement services within the town."
Cirullo said that the town could spend a lot of money litigating or seeking injunctions to force the PBSO to honor the contract.
"If push were to come to shove, we could argue to a judge that we do have a contract, but I think that would cost the town a lot more money and more time," Cirullo said.
McLendon pointed out that the Palm Beach County School District needed to staff every school with a law enforcement officer.
"The sheriff went to them and said, 'We can provide one at our overtime rate of $70 an hour,'" he said. "If you calculate what we're paying, we're paying $72 an hour. Why are we paying more than their overtime rate? It's not overtime. It's planned work. It makes no sense at all that we're paying that."
Councilwoman Joyce Batcheler agreed that the town is bound by its charter to have a police force.
"We need to protect the citizens," she said. "We may not like what they're charging us. It seems like an awful lot of money for the number of residents we have, but we do have a large area where they have to cover. I'm not trying to justify it; they're charging us a lot of money. However, they are providing us the service that we need. Until we get to the point that we could have a police force of our own, which I'm sure would be double that amount… I don't think we have any choices right here and right now."
Councilman Dave DeMarois made a motion to approve the contract, but McLendon asked him to amend the motion for staff to come back with an ordinance that would call for a referendum striking the police clause from the charter.
DeMarois said he was willing to amend his motion but questioned the reasoning of the town creating its own police force or contracting with another agency.
Cirullo pointed out that contracting with another police force is not an option because all neighboring municipalities contract with the PBSO.
Mayor Dave Browning said he had talked to the mayor of Lake Clarke Shores, which has 3,500 residents and a lot smaller area, and their police force cost is $1.2 million annually. That community also has a much higher tax rate.
During public comment, former Councilman Ron Jarriel favored keeping the PBSO.
"You cannot match the PBSO," Jarriel said. "The resources we get are unbelievable. We've got 7/24, five deputies out here with pickup trucks. They can get on the scene."
DeMarois' motion carried 3-2 with McLendon and Councilwoman Phillis Maniglia opposed.