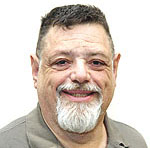 'I' ON CULTURE
The new film The House With a Clock in its Walls proved a surprising bit of fun entertainment. I am not a huge fan of scary films, but this one is done so stylishly that the dozens of fun details make it everything an adventure should be. The book, first in a long series, is by John Bellairs, but even better, it is illustrated by Edwin Gorey, and that creates a wonderfully humorous overlay. Director Eli Roth, a master of the horror genre, manages to add some great humorous and fantasy touches that make their own kind of magic.
Lewis Barnavelt (Owen Vaccaro) goes to New Zebedee, Michigan, in the mid-1950s to live with his uncle Jonathan (Jack Black) in a creaky old house, which has a mysterious ticking clock inside. Recently orphaned, the shy and slightly strange Lewis only wants to have a normal childhood, but soon discovers he's set for anything but that. Uncle Jonathan is a mediocre but well-intentioned warlock, while his next-door neighbor and good friend Florence Zimmerman (Cate Blanchett) is a far more powerful good witch, who has lost much of her power due to tragedy. The house that Lewis has just moved into was earlier owned by Isaac (Kyle MacLauchlan) and Selena (Renée Elise Goldsberry) Izard. Before dying, this sinister couple had constructed a powerful clock that is hidden somewhere within the walls of the house. If a magical key is turned in the clock, it will turn back time to before humans were on the planet, in essence preventing anyone from ever being born.
Lewis, trying to befriend the popular Tarby Corrigan (Sonny Suljik), tries to raise the dead in the local cemetery on Halloween and succeeds in accidentally releasing Isaac Izard from his tomb. Now, with the help of Jonathan and Mrs. Zimmerman, Lewis must become, in his own words, indomitable, to prevent the evil warlock from killing everyone on earth.
The film reminds me a lot of the old 1980s movies like The Goonies, where it seems kids can do anything, and magic can live. Added to that is stylish terror that Gorey has produced, recreated for the screen. The house is alive with magic, a lot of it seeming benign, but a lot horrible. The house, very strongly influenced by Gorey, is a fabulous setting. A huge topiary griffin plays a role as a sort of giant floral kitten with kitty litter problems. Chairs move to welcome or block you and pictures change as we watch. That is the general mode of the first two-thirds of the movie: a slightly comedic take on horror and growing up. Then everything turns more serious as the final battle takes place.
The cast is marvelous. Black once again proves what a brilliant comic actor he is by taking a part that should portray him as not very bright or useful and bringing out a wonderful humanity. All through the film, he keeps things lighter than they would be. Blanchett is a great foil; acerbic, a bit tormented, she makes Florence somehow warm and welcoming, even as she makes icy comments. She can steal a scene with a single line or look. Vaccaro is good as the kid; at times he is weird, but he also can be quite warm and open. He walks a fine line between comedy and fright, as does the whole film. Suljik, in a small role, comes across well, providing a more complex kid than we normally see. Vanessa Anne Williams has a lovely cameo as another strange kid: she loves insects and has the wonderful line to Lewis, "With your goggles, you look like an insect. Take that as a compliment."
That is a perfect grace note for the film. It delicately balances the comic and horror elements helping the entertainment factor greatly. I expect that we will see more films like this; a welcome change from some of the slasher and gore genres that are so popular. Using kids as a centerpiece is tricky; when it works, like in this film or It, there are great results. It is not too scary for all but the youngest kids, and they will really enjoy it, while adults will also have a nice experience.
This is a fun picture. In a dull film season, it is worth your time.