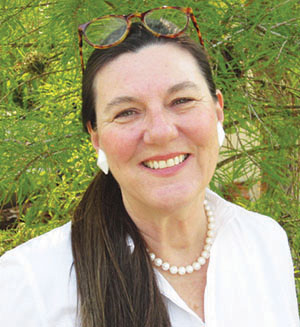 THE SONIC BOOMER
I have become absolutely obsessed with every television show that features a home makeover. I am so obsessed that I can't believe the networks did not mine this market before. In fact, I despair over the 1980s and 1990s home makeovers that I missed due to their negligence.
I have remodeled and redecorated a number of homes myself and, the minute they are done, I want to do another one. Ellen DeGeneres has the right idea — buy, sell, buy, sell — but she has the income to do so. As for me, I have to vicariously tear down drywall through others and, having already watched every American makeover show I can find, I have turned to Britain.
Now, I have visited there and have also had the good fortune to stay in a real, honest-to-goodness English home, rather than a hotel. When my Wellington friends moved back, they invited me to stay, and I jumped at the chance. The home was what we would call a duplex — they lived in the right-hand side. It was small, dark and cramped. The water came out of the shower in a trickle. I could easily picture a hobbit or house elf living there.
Thanks to my new penchant for British makeover shows, I now know that, Buckingham Palace aside, this is the norm. And, in addition to educating me on how the English live, the British shows are just hilarious. It's like home makeover comedy — a twofer combining two things I like a lot.
We Americans don't realize how far we've come in our "advancements" toward perfection, Hollywood style. In the first place, Brits are known for having DNA that curses them with lousy teeth, so they have become jaded to this fact. They will interview a homeowner with a front tooth missing, no problem. Oftentimes, the interviewer herself has teeth missing. I'm not judging. Teeth are not the focus.
In the second place, because this is London, not L.A., it is often raining. Hairstyles that may have looked good in the trailer are now limp and damp. Umbrellas are common. In America, if I see an umbrella on TV, I'm watching the Weather Channel.
They are right to ignore this also; that is not why we are here. We are here to peek into English homes, most of which are absolutely darling on the outside and a twisted burrow of tiny little rooms on the inside. In the past week, I've seen third bedrooms you access through second bedrooms, yards (which they call "gardens") smaller than the swales on our streets and bathtubs in bedrooms because there was no room in the "loo." These were the "after" shots, the "big reveals."
We Americans are used to living much larger than that. And yet, for all the roominess and space-gobbling appliances we enjoy, the English seem to be a much happier group. Everything is approached with a smile, a shrug and an "it is what it is" approach. I'll remember that the next time I'm going to my side-by-side fridge for a 64-ounce tumbler of water, and I stub my toe on my king-sized bed, I'll say, "At least my hair and teeth look nice."