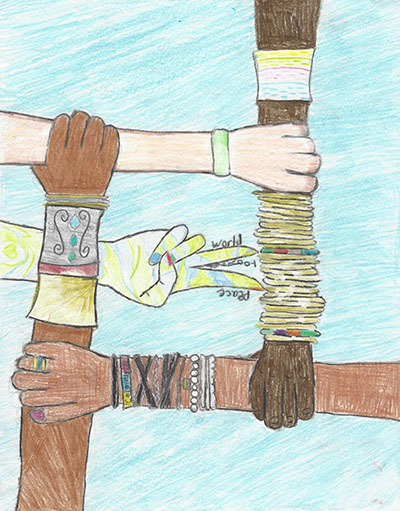 The Rotary Club of Wellington and the Village of Wellington will host the 13th annual International World Peace Day Ceremony on Sunday, Sept. 23 at 3 p.m. at Wellington Rotary Peace Park, located at 1825 Royal Fern Drive.
During the month of September, World Peace Day is celebrated around the world. Rotarians, village officials, local students and residents will gather to celebrate the event.
Local schools were invited to help commemorate and strengthen the ideals of peace with visual arts and literary works. The Rotary Club of Wellington is proud to announce this year's winners:
The overall winning poster for the World Peace Day program cover was by Belen Rivera of Binks Forest Elementary School. Other winning posters were by Isabella DiMario of Wellington Elementary School and Alejandro Riano of New Horizons Elementary School.
The middle school poetry competition winners were Victoria Holtz of Polo Park Middle School, Justin Morante of Emerald Cove Middle School and Alex Acosta of Wellington Landings Middle School.
The high school essay competition winners were Savannah McCray of Palm Beach Central High School and Wyatt Crosby of Wellington High School.
The SMART student mediator award will go to O'Mari Burgess of Wellington High School, while the community peace award will be given to Principal Betsy Cardozo of New Horizons Elementary School.
For more information about the ceremony, call Larry Kemp at (561) 333-2770. To learn more about the Rotary Club of Wellington, visit www.wellingtonrotary.org.