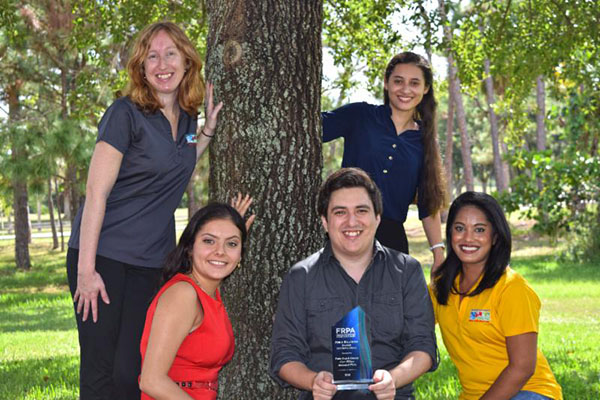 The Palm Beach County Parks and Recreation Department was recently selected by the Florida Recreation and Park Association (FRPA) as the winner of the 2018 Public Relations Award for its animated video series, which draws attention to the positive impacts parks and recreation makes in the areas of health, economic development, environmental sustainability and community building.
The animated video campaign was produced in-house and includes animated videos with original hand-drawn animations designed by a student intern and coordinating coloring booklets with information about each video. The videos were produced in English and Spanish with plans to record the audio tracks in Haitian Creole. The videos can be viewed on PBCParks TV at www.youtube.com/user/pbcparks.
The Public Relations Award is presented annually to the agency significantly impacting the public's awareness and recognition of public parks, recreation and leisure services programs through marketing and public relations.
The award was presented during FRPA's 2018 annual conference in Orlando on Aug. 29.
FRPA is a nonprofit organization dedicated to the promotion, preservation and advocacy of the parks, recreation and leisure services profession.