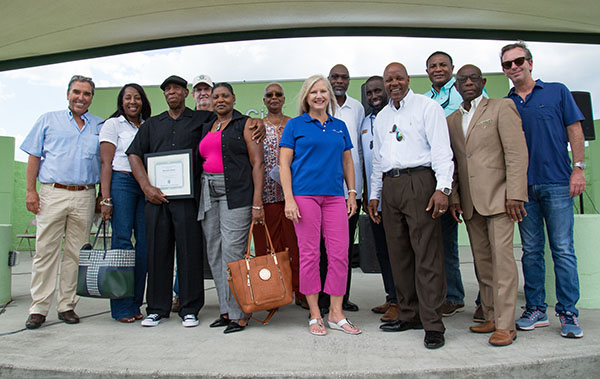 Florida Crystals Corporation and the Sugar Cane Growers Cooperative of Florida recently hosted a Pre-Harvest Celebration at Torry Island in Belle Glade, where employees, farmers, families and members of the Glades communities came together to celebrate the upcoming sugar cane crop season and to pray for a safe, prosperous and abundant harvest.
More than 1,000 guests enjoyed barbecue, music and entertainment, including bounce houses, face painting and a performance from the Pahokee Middle/High School Drum Line. During the blessing, Pastor Robert Rease of Belle Glade's St. John First Missionary Baptist Church led a heartfelt prayer for a safe and prosperous harvest season.
Following the blessing, Bishop Kenny Berry of Grace Fellowship Worship Center of Belle Glade emceed a program where the companies expressed their gratitude to all in attendance and showed their appreciation to two long-time employees. Andres Fanjul, Florida Crystals' senior vice president, honored William Bland of Belle Glade for his 33 years of service and leadership as a true representative of the company's values. John Hundley of the Sugar Cane Growers Cooperative honored Hercules Yarns of Belle Glade for 44 years of service, noting his positive spirit and enthusiasm.